Psalm 15:2-3
The one whose walk is blameless,
who does what is righteous,
who speaks the truth from their heart;
whose tongue utters no slander,
who does no wrong to a neighbor,
and casts no slur on others.
Read this Bible chapter online, click
here
to read.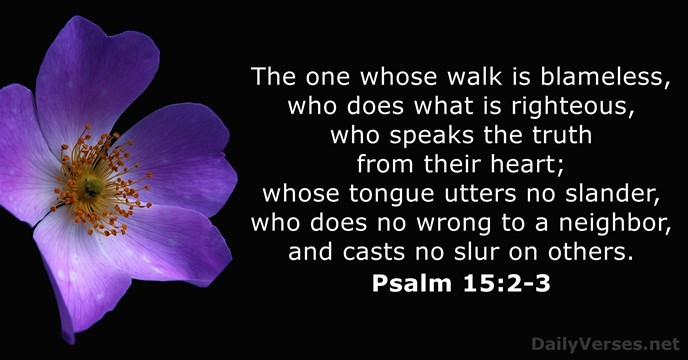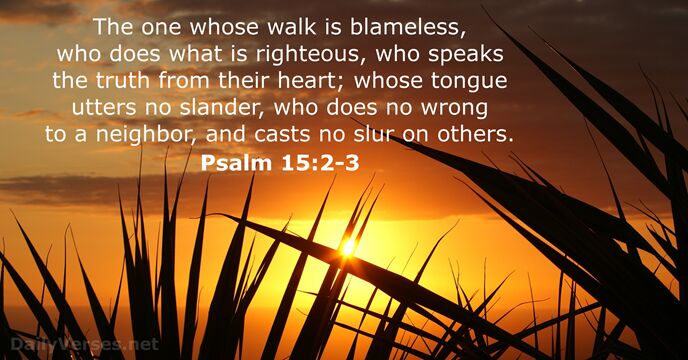 King James Version (KJV)
He that walketh uprightly,
and worketh righteousness,
and speaketh the truth in his heart.
He that backbiteth not with his tongue,
nor doeth evil to his neighbour,
nor taketh up a reproach against his neighbour.
English Standard Version (ESV)
He who walks blamelessly and does what is right
and speaks truth in his heart;
who does not slander with his tongue
and does no evil to his neighbor,
nor takes up a reproach against his friend.
Bible verse of the day
Read more