7 Bible Verses about Gossip
«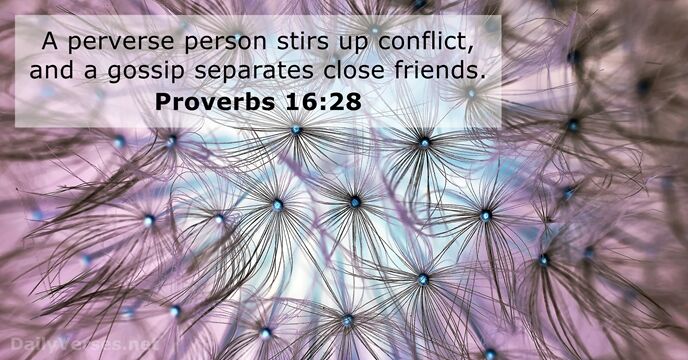 »
A perverse person stirs up conflict,
and a gossip separates close friends.
The one whose walk is blameless,
who does what is righteous,
who speaks the truth from their heart;
whose tongue utters no slander,
who does no wrong to a neighbor,
and casts no slur on others.
A gossip betrays a confidence,
but a trustworthy person keeps a secret.
Do not let any unwholesome talk come out of your mouths, but only what is helpful for building others up according to their needs, that it may benefit those who listen.
Whoever conceals hatred with lying lips
and spreads slander is a fool.
With their mouths the godless destroy their neighbors,
but through knowledge the righteous escape.
Blessed are you when people insult you, persecute you and falsely say all kinds of evil against you because of me.
Receive the Daily Bible Verse: