Bible Verses about 'Others'
«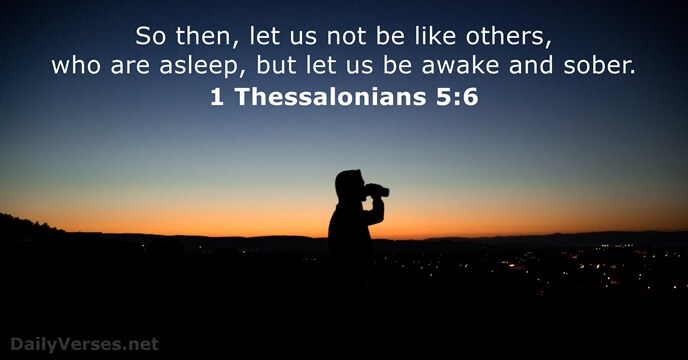 »
So then, let us not be like others, who are asleep, but let us be awake and sober.

Do nothing out of selfish ambition or vain conceit. Rather, in humility value others above yourselves.

But if you do not forgive others their sins, your Father will not forgive your sins.

No one should seek their own good, but the good of others.

No, I strike a blow to my body and make it my slave so that after I have preached to others, I myself will not be disqualified for the prize.

Whoever heeds discipline shows the way to life,
but whoever ignores correction leads others astray.
A generous person will prosper;
whoever refreshes others will be refreshed.

So in everything, do to others what you would have them do to you, for this sums up the Law and the Prophets.

Let no debt remain outstanding, except the continuing debt to love one another, for whoever loves others has fulfilled the law.

When you fast, do not look somber as the hypocrites do, for they disfigure their faces to show others they are fasting. Truly I tell you, they have received their reward in full.

So when you give to the needy, do not announce it with trumpets, as the hypocrites do in the synagogues and on the streets, to be honored by others. Truly I tell you, they have received their reward in full.

But when you fast, put oil on your head and wash your face, so that it will not be obvious to others that you are fasting, but only to your Father, who is unseen; and your Father, who sees what is done in secret, will reward you.

Do not let any unwholesome talk come out of your mouths, but only what is helpful for building others up according to their needs, that it may benefit those who listen.

Therefore anyone who sets aside one of the least of these commands and teaches others accordingly will be called least in the kingdom of heaven, but whoever practices and teaches these commands will be called great in the kingdom of heaven.

The one whose walk is blameless,
who does what is righteous,
who speaks the truth from their heart;
whose tongue utters no slander,
who does no wrong to a neighbor,
and casts no slur on others.

Neither do people light a lamp and put it under a bowl. Instead they put it on its stand, and it gives light to everyone in the house. In the same way, let your light shine before others, that they may see your good deeds and glorify your Father in heaven.

For just as each of us has one body with many members, and these members do not all have the same function, so in Christ we, though many, form one body, and each member belongs to all the others.

Love is patient, love is kind. It does not envy, it does not boast, it is not proud. It does not dishonor others, it is not self-seeking, it is not easily angered, it keeps no record of wrongs.

For if you forgive other people when they sin against you, your heavenly Father will also forgive you.

Blessed are you when people insult you, persecute you and falsely say all kinds of evil against you because of me.

And a highway will be there;
it will be called the Way of Holiness;
it will be for those who walk on that Way.
The unclean will not journey on it;
wicked fools will not go about on it.
The prudent see danger and take refuge, but the simple keep going and pay the penalty.
Personal Bible reading plan
Create an account to configure your Bible reading plan and you will see your progress and the next chapter to read here!
Read more...