Read this Bible chapter online, click
here
to read.
Bible Verses
«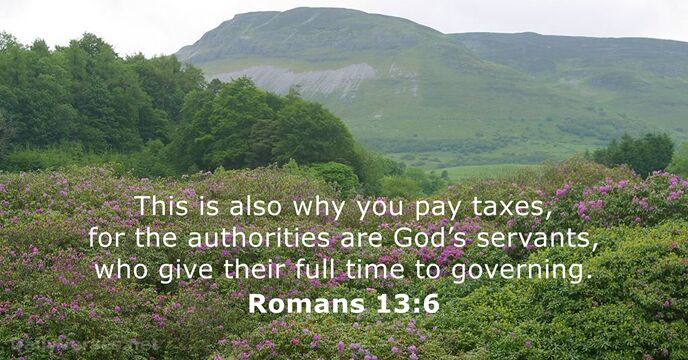 »
Let everyone be subject to the governing authorities, for there is no authority except that which God has established. The authorities that exist have been established by God.
This is also why you pay taxes, for the authorities are God's servants, who give their full time to governing.
Give to everyone what you owe them: If you owe taxes, pay taxes; if revenue, then revenue; if respect, then respect; if honor, then honor.
Let no debt remain outstanding, except the continuing debt to love one another, for whoever loves others has fulfilled the law.
The commandments, "You shall not commit adultery," "You shall not murder," "You shall not steal," "You shall not covet," and whatever other command there may be, are summed up in this one command: "Love your neighbor as yourself."
Love does no harm to a neighbor. Therefore love is the fulfillment of the law.
Receive the Daily Bible Verse:
For since death came through a man, the resurrection of the dead comes also through a man.