Bible Verses about 'First'
«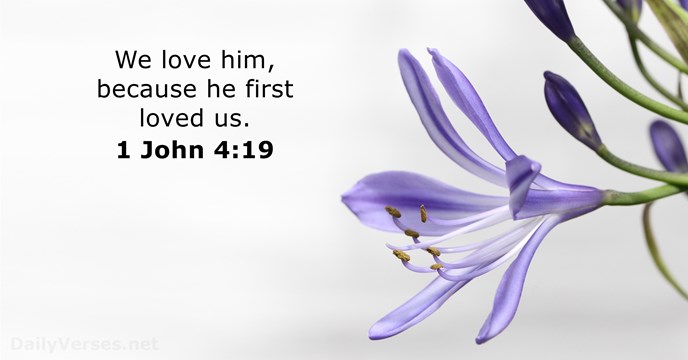 »
But many that are first shall be last; and the last shall be first.

Porém muitos primeiros serão derradeiros, e muitos derradeiros serão primeiros.

We love him, because he first loved us.

Nós o amamos porque ele nos amou primeiro.

But seek ye first the kingdom of God, and his righteousness; and all these things shall be added unto you.

Mas buscai primeiro o Reino de Deus, e a sua justiça, e todas essas coisas vos serão acrescentadas.

Unto you first God, having raised up his Son Jesus, sent him to bless you, in turning away every one of you from his iniquities.

Ressuscitando Deus a seu Filho Jesus, primeiro o enviou a vós, para que nisso vos abençoasse, e vos desviasse, a cada um, das vossas maldades.

Who hath wrought and done it, calling the generations from the beginning? I the L

ord

, the first, and with the last; I am he.
Quem operou e fez isso, chamando as gerações desde o princípio? Eu, o S

enhor

, o primeiro, e com os últimos, eu mesmo.

For which of you, intending to build a tower, sitteth not down first, and counteth the cost, whether he have sufficient to finish it?

Pois qual de vós, querendo edificar uma torre, não se assenta primeiro a fazer as contas dos gastos, para ver se tem com que a acabar?

And he sat down, and called the twelve, and saith unto them, If any man desire to be first, the same shall be last of all, and servant of all.

E ele, assentando-se, chamou os doze e disse-lhes: Se alguém quiser ser o primeiro, será o derradeiro de todos e o servo de todos.

For I am not ashamed of the gospel of Christ: for it is the power of God unto salvation to every one that believeth; to the Jew first, and also to the Greek.

Porque não me envergonho do evangelho de Cristo, pois é o poder de Deus para salvação de todo aquele que crê, primeiro do judeu e também do grego.

But the wisdom that is from above is first pure, then peaceable, gentle, and easy to be intreated, full of mercy and good fruits, without partiality, and without hypocrisy.

Mas a sabedoria que vem do alto é, primeiramente, pura, depois, pacífica, moderada, tratável, cheia de misericórdia e de bons frutos, sem parcialidade e sem hipocrisia.

Then went in also that other disciple, which came first to the sepulchre, and he saw, and believed. For as yet they knew not the scripture, that he must rise again from the dead.

Então, entrou também o outro discípulo, que chegara primeiro ao sepulcro, e viu, e creu. Porque ainda não sabiam a Escritura, que diz que era necessário que ressuscitasse dos mortos.

For if there be first a willing mind, it is accepted according to that a man hath, and not according to that he hath not.

Porque, se há prontidão de vontade, será aceita segundo o que qualquer tem e não segundo o que não tem.

Blessed and holy is he that hath part in the first resurrection: on such the second death hath no power, but they shall be priests of God and of Christ, and shall reign with him a thousand years.

Bem-aventurado e santo aquele que tem parte na primeira ressurreição; sobre estes não tem poder a segunda morte, mas serão sacerdotes de Deus e de Cristo e reinarão com ele mil anos.

For I delivered unto you first of all that which I also received, how that Christ died for our sins according to the scriptures; And that he was buried, and that he rose again the third day according to the scriptures.

Porque primeiramente vos entreguei o que também recebi: que Cristo morreu por nossos pecados, segundo as Escrituras, e que foi sepultado, e que ressuscitou ao terceiro dia, segundo as Escrituras.

And for this cause he is the mediator of the new testament, that by means of death, for the redemption of the transgressions that were under the first testament, they which are called might receive the promise of eternal inheritance.

E, por isso, é Mediador de um novo testamento, para que, intervindo a morte para remissão das transgressões que havia debaixo do primeiro testamento, os chamados recebam a promessa da herança eterna.

And thou shalt love the Lord thy God with all thy heart, and with all thy soul, and with all thy mind, and with all thy strength: this is the first commandment.

Amarás, pois, ao Senhor, teu Deus, de todo o teu coração, e de toda a tua alma, e de todo o teu entendimento, e de todas as tuas forças; este é o primeiro mandamento.

Howbeit for this cause I obtained mercy, that in me first Jesus Christ might shew forth all longsuffering, for a pattern to them which should hereafter believe on him to life everlasting.

Mas, por isso, alcancei misericórdia, para que em mim, que sou o principal, Jesus Cristo mostrasse toda a sua longanimidade, para exemplo dos que haviam de crer nele para a vida eterna.

Having therefore obtained help of God, I continue unto this day, witnessing both to small and great, saying none other things than those which the prophets and Moses did say should come: That Christ should suffer, and that he should be the first that should rise from the dead, and should shew light unto the people, and to the Gentiles.

Mas, alcançando socorro de Deus, ainda até ao dia de hoje permaneço, dando testemunho, tanto a pequenos como a grandes, não dizendo nada mais do que o que os profetas e Moisés disseram que devia acontecer, isto é, que o Cristo devia padecer e, sendo o primeiro da ressurreição dos mortos, devia anunciar a luz a este povo e aos gentios.

For the Lord himself shall descend from heaven with a shout, with the voice of the archangel, and with the trump of God: and the dead in Christ shall rise first: Then we which are alive and remain shall be caught up together with them in the clouds, to meet the Lord in the air: and so shall we ever be with the Lord.

Porque o mesmo Senhor descerá do céu com alarido, e com voz de arcanjo, e com a trombeta de Deus; e os que morreram em Cristo ressuscitarão primeiro; depois, nós, os que ficarmos vivos, seremos arrebatados juntamente com eles nas nuvens, a encontrar o Senhor nos ares, e assim estaremos sempre com o Senhor.

But it shall not be so among you: but whosoever will be great among you, let him be your minister; And whosoever will be chief among you, let him be your servant.

Não será assim entre vós; mas todo aquele que quiser, entre vós, fazer-se grande, que seja vosso serviçal; e qualquer que, entre vós, quiser ser o primeiro, que seja vosso servo.

If the world hate you, ye know that it hated me before it hated you.

Se o mundo vos aborrece, sabei que, primeiro do que a vós, me aborreceu a mim.

For therein is the righteousness of God revealed from faith to faith: as it is written, The just shall live by faith.

Porque nele se descobre a justiça de Deus de fé em fé, como está escrito: Mas o justo viverá da fé.
And though I have the gift of prophecy, and understand all mysteries, and all knowledge; and though I have all faith, so that I could remove mountains, and have not charity, I am nothing.
Personal Bible reading plan
Create an account to configure your Bible reading plan and you will see your progress and the next chapter to read here!
Read more...