32 Bible Verses about Materialism (2/2)
«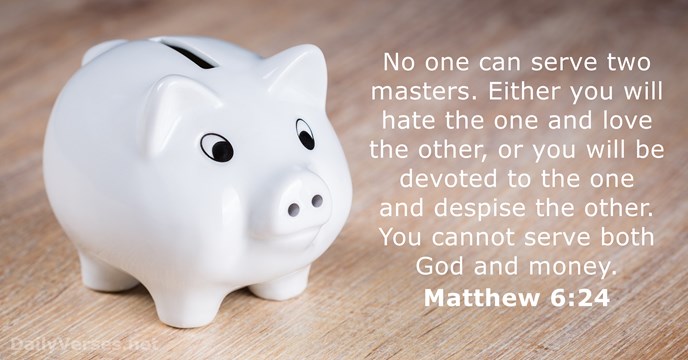 »
No one can serve two masters. Either you will hate the one and love the other, or you will be devoted to the one and despise the other. You cannot serve both God and money.
I say to myself, "The Lord is my portion;
therefore I will wait for him."
If anyone has material possessions and sees a brother or sister in need but has no pity on them, how can the love of God be in that person?
As goods increase,
so do those who consume them.
And what benefit are they to the owners
except to feast their eyes on them?
Sorrowful, yet always rejoicing; poor, yet making many rich; having nothing, and yet possessing everything.
And I saw that all toil and all achievement spring from one person's envy of another. This too is meaningless, a chasing after the wind.
A person's riches may ransom their life,
but the poor cannot respond to threatening rebukes.
Receive the Daily Bible Verse: