Random Bible Verse with Picture about Obedience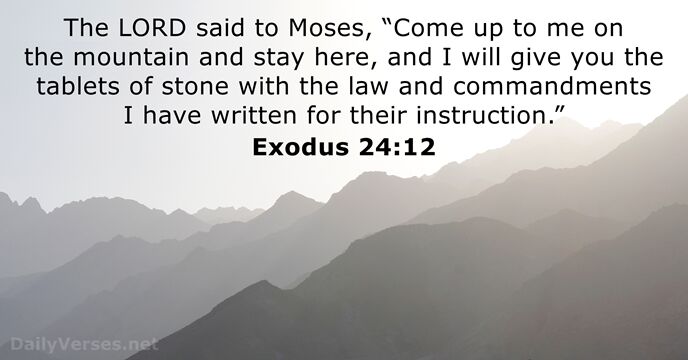 The L
ord
said to Moses, "Come up to me on the mountain and stay here, and I will give you the tablets of stone with the law and commandments I have written for their instruction."
King James Version (KJV)
And the Lord said unto Moses, Come up to me into the mount, and be there: and I will give thee tables of stone, and a law, and commandments which I have written; that thou mayest teach them.
English Standard Version (ESV)
The Lord said to Moses, "Come up to me on the mountain and wait there, that I may give you the tablets of stone, with the law and the commandment, which I have written for their instruction."
Random Picture by Topic
Explanation
Every time the page is reloaded, another inspiring Bible verse with picture is shown. Click
here
to reload the page!