Random Bible Verse with Picture about God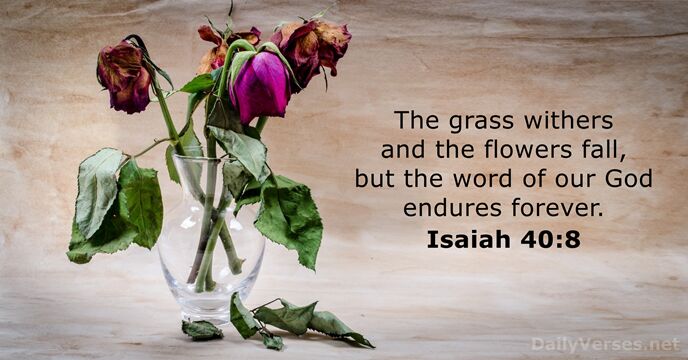 Next verse!
Without image
The grass withers and the flowers fall,
but the word of our God endures forever.
King James Version (KJV)
The grass withereth, the flower fadeth:
but the word of our God shall stand for ever.
English Standard Version (ESV)
The grass withers, the flower fades,
but the word of our God will stand forever.
Random Picture by Topic
Explanation
Every time the page is reloaded, another inspiring Bible verse with picture is shown. Click
here
to reload the page!
Read more
Receive the Daily Bible Verse: