Random Bible Verse with Picture about Faith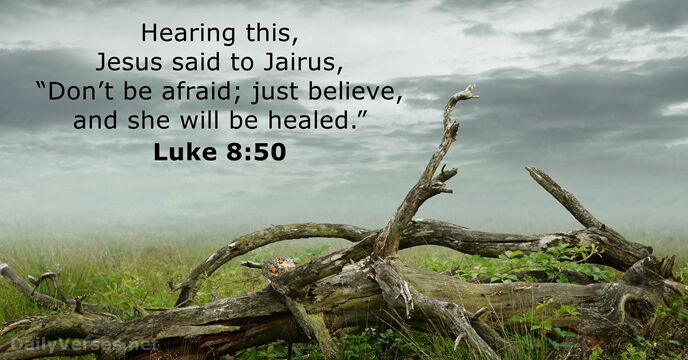 Next verse!
Without image
Hearing this, Jesus said to Jairus, "Don't be afraid; just believe, and she will be healed."
King James Version (KJV)
But when Jesus heard it, he answered him, saying, Fear not: believe only, and she shall be made whole.
English Standard Version (ESV)
But Jesus on hearing this answered him, "Do not fear; only believe, and she will be well."
Random Picture by Topic
Explanation
Every time the page is reloaded, another inspiring Bible verse with picture is shown. Click
here
to reload the page!
Read more
Receive the Daily Bible Verse: