Random Bible Verse with Picture about Understanding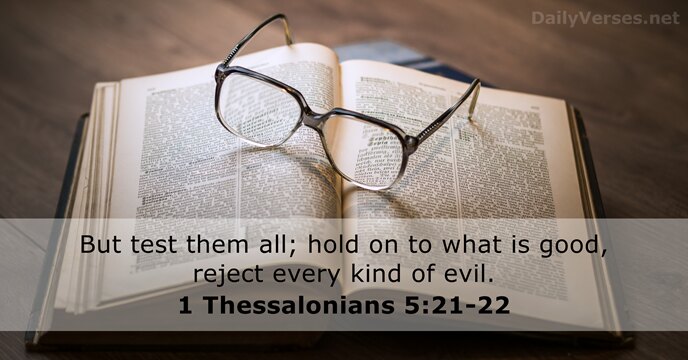 But test them all; hold on to what is good, reject every kind of evil.
King James Version (KJV)
Prove all things; hold fast that which is good. Abstain from all appearance of evil.
English Standard Version (ESV)
But test everything; hold fast what is good. Abstain from every form of evil.
Random Picture by Topic
Explanation
Every time the page is reloaded, another inspiring Bible verse with picture is shown. Click
here
to reload the page!