Random Bible Verse with Picture about Money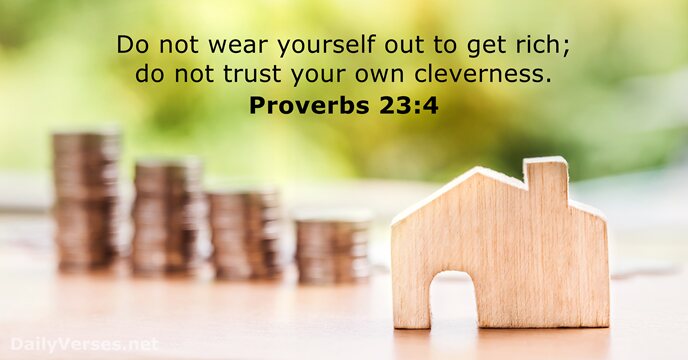 Do not wear yourself out to get rich;
do not trust your own cleverness.
King James Version (KJV)
Labour not to be rich:
cease from thine own wisdom.
English Standard Version (ESV)
Do not toil to acquire wealth;
be discerning enough to desist.
Random Picture by Topic
Explanation
Every time the page is reloaded, another inspiring Bible verse with picture is shown. Click
here
to reload the page!