Random Bible Verse with Picture about Humility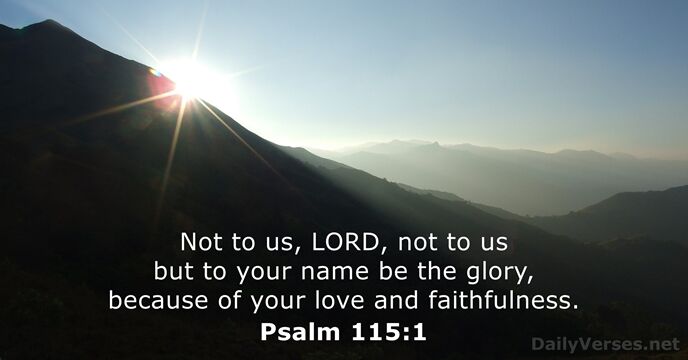 Not to us, L
ord
, not to us
but to your name be the glory,
because of your love and faithfulness.
King James Version (KJV)
Not unto us, O Lord, not unto us,
but unto thy name give glory,
for thy mercy, and for thy truth's sake.
English Standard Version (ESV)
Not to us, O Lord, not to us, but to your name give glory,
for the sake of your steadfast love and your faithfulness!
Random Picture by Topic
Explanation
Every time the page is reloaded, another inspiring Bible verse with picture is shown. Click
here
to reload the page!