Bible Verses about 'Into'
«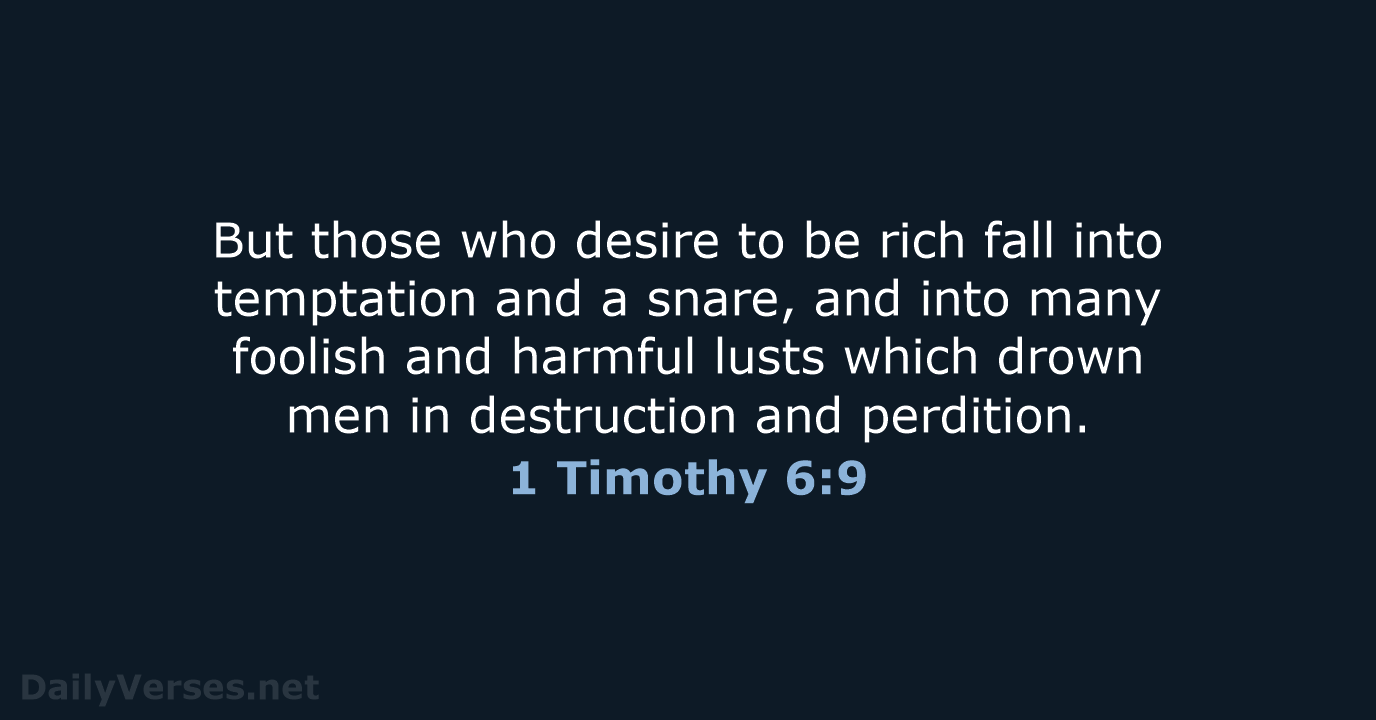 »
But those who desire to be rich fall into temptation and a snare, and into many foolish and harmful lusts which drown men in destruction and perdition.

Or do you not know that as many of us as were baptized into Christ Jesus were baptized into His death?

And while they looked steadfastly toward heaven as He went up, behold, two men stood by them in white apparel, who also said, "Men of Galilee, why do you stand gazing up into heaven? This same Jesus, who was taken up from you into heaven, will so come in like manner as you saw Him go into heaven."

And He said to them, "Go into all the world and preach the gospel to every creature."

Now may the Lord direct your hearts into the love of God and into the patience of Christ.

But, speaking the truth in love, may grow up in all things into Him who is the head—Christ.

For God did not send His Son into the world to condemn the world, but that the world through Him might be saved.

A fool's lips enter into contention,
And his mouth calls for blows.
God is faithful, by whom you were called into the fellowship of His Son, Jesus Christ our Lord.

So then, after the Lord had spoken to them, He was received up into heaven, and sat down at the right hand of God.

And when Jesus had cried out with a loud voice, He said, "Father, 'into Your hands I commit My spirit.' " Having said this, He breathed His last.

I came forth from the Father and have come into the world. Again, I leave the world and go to the Father.

In this the love of God was manifested toward us, that God has sent His only begotten Son into the world, that we might live through Him.

For by one Spirit we were all baptized into one body—whether Jews or Greeks, whether slaves or free—and have all been made to drink into one Spirit.

Watch and pray, lest you enter into temptation. The spirit indeed is willing, but the flesh is weak.
And do not lead us into temptation,
But deliver us from the evil one.
For Yours is the kingdom and the power and the glory forever. Amen.
For we brought nothing into this world, and it is certain we can carry nothing out. And having food and clothing, with these we shall be content.
But he who looks into the perfect law of liberty and continues in it, and is not a forgetful hearer but a doer of the work, this one will be blessed in what he does.

For you are all sons of God through faith in Christ Jesus. For as many of you as were baptized into Christ have put on Christ.

Beloved, do not believe every spirit, but test the spirits, whether they are of God; because many false prophets have gone out into the world.

If your right eye causes you to sin, pluck it out and cast it from you; for it is more profitable for you that one of your members perish, than for your whole body to be cast into hell.

Give, and it will be given to you: good measure, pressed down, shaken together, and running over will be put into your bosom. For with the same measure that you use, it will be measured back to you.

But we all, with unveiled face, beholding as in a mirror the glory of the Lord, are being transformed into the same image from glory to glory, just as by the Spirit of the Lord.

But you are a chosen generation, a royal priesthood, a holy nation, His own special people, that you may proclaim the praises of Him who called you out of darkness into His marvelous light.
But you, when you pray, go into your room, and when you have shut your door, pray to your Father who is in the secret place; and your Father who sees in secret will reward you openly.
Blessed is the man Who walks not in the counsel of the ungodly, Nor stands in the path of sinners, Nor sits in the seat of the scornful.
Personal Bible reading plan
Create an account to configure your Bible reading plan and you will see your progress and the next chapter to read here!
Read more...