Bible Verses about 'Into'
«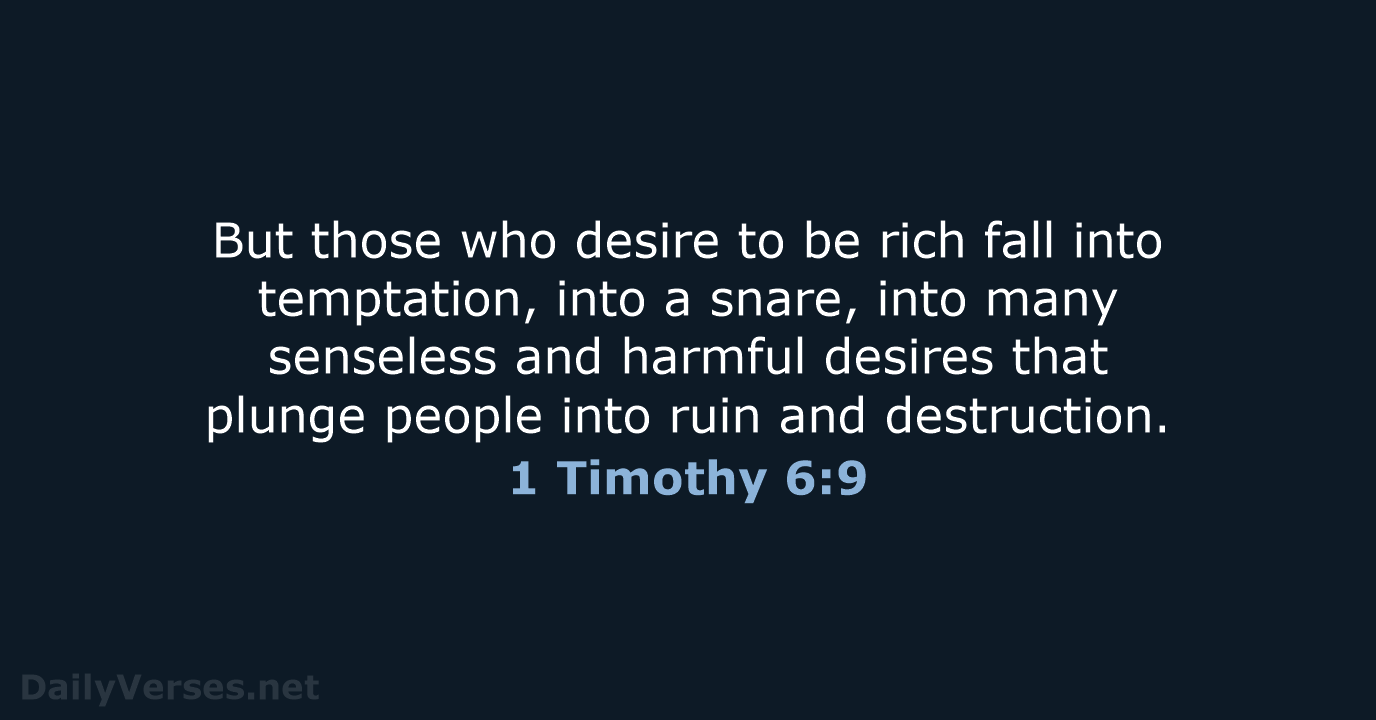 »
But those who desire to be rich fall into temptation, into a snare, into many senseless and harmful desires that plunge people into ruin and destruction.

Do you not know that all of us who have been baptized into Christ Jesus were baptized into his death?

And while they were gazing into heaven as he went, behold, two men stood by them in white robes, and said, "Men of Galilee, why do you stand looking into heaven? This Jesus, who was taken up from you into heaven, will come in the same way as you saw him go into heaven."

Rather, speaking the truth in love, we are to grow up in every way into him who is the head, into Christ.

And he said to them, "Go into all the world and proclaim the gospel to the whole creation."

And lead us not into temptation,
but deliver us from evil.
A fool's lips walk into a fight,
and his mouth invites a beating.

For God did not send his Son into the world to condemn the world, but in order that the world might be saved through him.

God is faithful, by whom you were called into the fellowship of his Son, Jesus Christ our Lord.

So then the Lord Jesus, after he had spoken to them, was taken up into heaven and sat down at the right hand of God.

I came from the Father and have come into the world, and now I am leaving the world and going to the Father.

Then Jesus, calling out with a loud voice, said, "Father, into your hands I commit my spirit!" And having said this he breathed his last.

In this the love of God was made manifest among us, that God sent his only Son into the world, so that we might live through him.

Watch and pray that you may not enter into temptation. The spirit indeed is willing, but the flesh is weak.

The name of the L

ord

is a strong tower;
the righteous man runs into it and is safe.

For in one Spirit we were all baptized into one body—Jews or Greeks, slaves or free—and all were made to drink of one Spirit.

Like newborn infants, long for the pure spiritual milk, that by it you may grow up into salvation.

For we brought nothing into the world, and we cannot take anything out of the world. But if we have food and clothing, with these we will be content.

But the one who looks into the perfect law, the law of liberty, and perseveres, being no hearer who forgets but a doer who acts, he will be blessed in his doing.

For in Christ Jesus you are all sons of God, through faith. For as many of you as were baptized into Christ have put on Christ.

Beloved, do not believe every spirit, but test the spirits to see whether they are from God, for many false prophets have gone out into the world.

If your right eye causes you to sin, tear it out and throw it away. For it is better that you lose one of your members than that your whole body be thrown into hell.

But when you pray, go into your room and shut the door and pray to your Father who is in secret. And your Father who sees in secret will reward you.

Give, and it will be given to you. Good measure, pressed down, shaken together, running over, will be put into your lap. For with the measure you use it will be measured back to you.

And he led them out as far as Bethany, and lifting up his hands he blessed them. While he blessed them, he parted from them and was carried up into heaven.
Whoever loves discipline loves knowledge, but he who hates reproof is stupid.
Personal Bible reading plan
Create an account to configure your Bible reading plan and you will see your progress and the next chapter to read here!
Read more...