Bible Verses about 'Practice'
«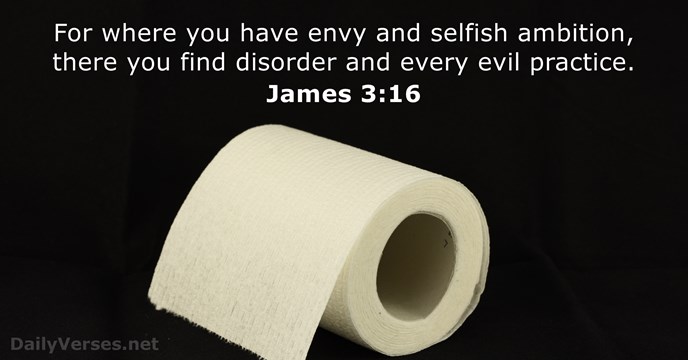 »
For where you have envy and selfish ambition, there you find disorder and every evil practice.

Whatever you have learned or received or heard from me, or seen in me—put it into practice. And the God of peace will be with you.

Therefore everyone who hears these words of mine and puts them into practice is like a wise man who built his house on the rock.

If we claim to have fellowship with him and yet walk in the darkness, we lie and do not live out the truth.

Everyone who sins breaks the law; in fact, sin is lawlessness.

You, therefore, have no excuse, you who pass judgment on someone else, for at whatever point you judge another, you are condemning yourself, because you who pass judgment do the same things.

The fear of the L

ord

is the beginning of wisdom;
all who follow his precepts have good understanding.
To him belongs eternal praise.

Do not lie to each other, since you have taken off your old self with its practices and have put on the new self, which is being renewed in knowledge in the image of its Creator.

The one who does what is sinful is of the devil, because the devil has been sinning from the beginning. The reason the Son of God appeared was to destroy the devil's work.

Do not be like your ancestors, to whom the earlier prophets proclaimed: This is what the L

ord

Almighty says: 'Turn from your evil ways and your evil practices.' But they would not listen or pay attention to me, declares the L

ord

.

Therefore, my brothers and sisters, make every effort to confirm your calling and election. For if you do these things, you will never stumble, and you will receive a rich welcome into the eternal kingdom of our Lord and Savior Jesus Christ.

Therefore anyone who sets aside one of the least of these commands and teaches others accordingly will be called least in the kingdom of heaven, but whoever practices and teaches these commands will be called great in the kingdom of heaven.

Or do you not know that wrongdoers will not inherit the kingdom of God? Do not be deceived: Neither the sexually immoral nor idolaters nor adulterers nor men who have sex with men nor thieves nor the greedy nor drunkards nor slanderers nor swindlers will inherit the kingdom of God.

Jesus replied, "Very truly I tell you, everyone who sins is a slave to sin."

For the practices of the peoples are worthless;
they cut a tree out of the forest,
and a craftsman shapes it with his chisel.
They adorn it with silver and gold;
they fasten it with hammer and nails
so it will not totter.
Like a scarecrow in a cucumber field,
their idols cannot speak;
they must be carried
because they cannot walk.
Do not fear them;
they can do no harm
nor can they do any good.
Then you will call on me and come and pray to me, and I will listen to you.
Personal Bible reading plan
Create an account to configure your Bible reading plan and you will see your progress and the next chapter to read here!
Read more...