Bible Verses about 'Before'
«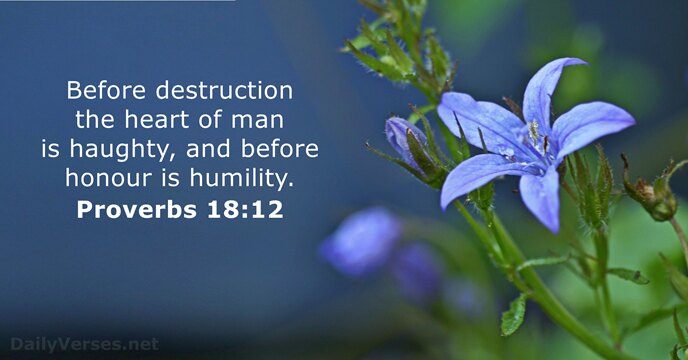 »
Before destruction the heart of man is haughty, and before honour is humility.

Quand l'orgueil remplit le cœur d'un homme, sa ruine est proche. Avant d'être honoré, il faut savoir être humble.

What and if ye shall see the Son of man ascend up where he was before?

Et si vous voyez le Fils de l'homme remonter là où il était auparavant ?

Lord, all my desire is before thee; and my groaning is not hid from thee.

Eternel, tous mes désirs |je te les ai présentés, et tous mes soupirs |sont connus de toi.
O come, let us worship and bow down: let us kneel before the L

ord

our maker.
Venez et prosternons-nous, ployons les genoux |devant l'Eternel |qui nous a créés.

Let thine eyes look right on, and let thine eyelids look straight before thee.

Regarde bien en face de toi, et que ton regard se porte droit devant toi.

If the world hate you, ye know that it hated me before it hated you.

Si le monde a de la haine pour vous, sachez qu'il m'a haï avant vous.

The fear of the L

ord

is the instruction of wisdom; and before honour is humility.

La crainte de l'Eternel est une école de la sagesse ; avant d'être honoré, il faut savoir être humble.

I have chosen the way of truth: thy judgments have I laid before me.

J'ai choisi le chemin |de la fidélité, je me conforme |à tes décrets.

A man's gift maketh room for him, and bringeth him before great men.

Les cadeaux ouvrent les chemins et font arriver jusqu'en présence des gens importants.

He that overcometh, the same shall be clothed in white raiment; and I will not blot out his name out of the book of life, but I will confess his name before my Father, and before his angels.

Le vainqueur portera ainsi des vêtements blancs, je n'effacerai jamais son nom du livre de vie, je le reconnaîtrai comme mien en présence de mon Père et de ses anges.

I have set the L

ord

always before me: because he is at my right hand, I shall not be moved.
Je garde constamment |les yeux fixés sur l'Eternel, car il est à ma droite, |pour que je ne vacille pas.

Wash you, make you clean; put away the evil of your doings from before mine eyes; cease to do evil.

Lavez-vous donc, |purifiez-vous, écartez de ma vue |vos mauvaises actions et cessez de faire le mal.
And the L

ord

turned the captivity of Job, when he prayed for his friends: also the L

ord

gave Job twice as much as he had before.

Puis, lorsque Job eut prié pour ses amis, l'Eternel le rétablit dans son ancienne condition. Il donna même à Job deux fois autant des biens qu'il avait possédés.

Before the mountains were brought forth, or ever thou hadst formed the earth and the world, even from everlasting to everlasting, thou art God.

Avant que soient nées les montagnes, et que tu aies créé |la terre et l'univers, de toute éternité |et pour l'éternité, |toi, tu es Dieu.
And the L

ord

, he it is that doth go before thee; he will be with thee, he will not fail thee, neither forsake thee: fear not, neither be dismayed.

L'Eternel lui-même marchera devant toi, il sera avec toi, il ne te délaissera pas et il ne t'abandonnera pas. Ne crains rien et ne te laisse pas effrayer !

And now, little children, abide in him; that, when he shall appear, we may have confidence, and not be ashamed before him at his coming.

Mes enfants, demeurez attachés à Christ pour qu'au moment où il paraîtra, nous soyons remplis d'assurance et que nous ne nous trouvions pas tout honteux loin de lui au moment de sa venue.

In my distress I called upon the L

ord

, and cried unto my God: he heard my voice out of his temple, and my cry came before him, even into his ears.
Alors, dans ma détresse, |j'invoquai l'Eternel. Vers mon Dieu, je lançai |mon appel au secours, mon cri parvint à ses oreilles et, de son temple, il m'entendit.

Now the birth of Jesus Christ was on this wise: When as his mother Mary was espoused to Joseph, before they came together, she was found with child of the Holy Ghost.

Voici dans quelles circonstances Jésus-Christ vint au monde : Marie, sa mère, était liée par fiançailles à Joseph ; or elle se trouva enceinte par l'action du Saint-Esprit, avant qu'ils aient vécu ensemble.

Father, I will that they also, whom thou hast given me, be with me where I am; that they may behold my glory, which thou hast given me: for thou lovedst me before the foundation of the world.

Père, mon désir est que ceux que tu m'as donnés soient avec moi là où je serai et qu'ils contemplent ma gloire, celle que tu m'as donnée, parce que tu m'as aimé avant la création du monde.

Who hath saved us, and called us with an holy calling, not according to our works, but according to his own purpose and grace, which was given us in Christ Jesus before the world began.

C'est lui qui nous a sauvés et nous a appelés à mener une vie sainte. Et s'il l'a fait, ce n'est pas à cause de ce que nous avons fait, mais bien parce qu'il en avait librement décidé ainsi, à cause de sa grâce. Cette grâce, il nous l'a donnée de toute éternité en Jésus-Christ.

Looking unto Jesus the author and finisher of our faith; who for the joy that was set before him endured the cross, despising the shame, and is set down at the right hand of the throne of God.

Gardons les yeux fixés sur Jésus, qui nous a ouvert le chemin de la foi et qui la porte à la perfection. Parce qu'il avait en vue la joie qui lui était réservée, il a enduré la mort sur la croix, en méprisant la honte attachée à un tel supplice, et désormais il siège à la droite du trône de Dieu.

Pure religion and undefiled before God and the Father is this, To visit the fatherless and widows in their affliction, and to keep himself unspotted from the world.

La religion authentique et pure aux yeux de Dieu, le Père, consiste à aider les orphelins et les veuves dans leurs détresses et à ne pas se laisser corrompre par ce monde.

Sing unto God, sing praises to his name: extol him that rideth upon the heavens by his name Jah, and rejoice before him. A father of the fatherless, and a judge of the widows, is God in his holy habitation.

Chantez à Dieu ! |Louez-le par vos chants ! Frayez la voie |de celui qui chevauche les nuées ! Son nom est « l'Eternel ». Exultez de joie devant lui ! Il est le père |des orphelins, |le défenseur des veuves. Oui, tel est Dieu |dans sa sainte demeure.

Humble yourselves in the sight of the Lord, and he shall lift you up.

Abaissez-vous devant le Seigneur, et il vous relèvera.

And the multitudes that went before, and that followed, cried, saying, Hosanna to the son of David: Blessed is he that cometh in the name of the Lord; Hosanna in the highest.

Et toute la foule, de la tête à la fin du cortège, criait : Hosanna au Fils de David ! Béni soit celui qui vient |au nom du Seigneur ! Hosanna à Dieu au plus haut des cieux !
A soft answer turneth away wrath: but grievous words stir up anger.
Personal Bible reading plan
Create an account to configure your Bible reading plan and you will see your progress and the next chapter to read here!
Read more...