Bible Verses about 'Come'
«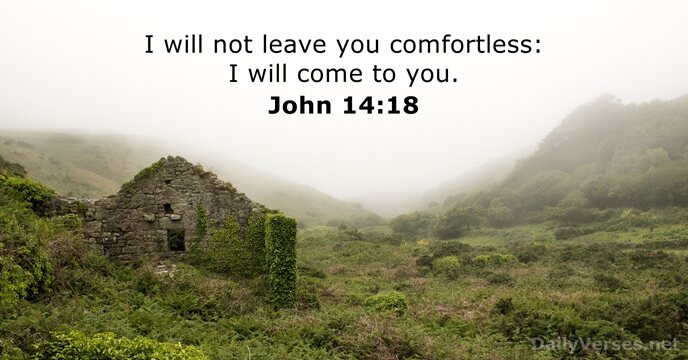 »
I will not leave you comfortless: I will come to you.

Think not that I am come to destroy the law, or the prophets: I am not come to destroy, but to fulfil.

He which testifieth these things saith, Surely I come quickly. Amen. Even so, come, Lord Jesus.

O come, let us worship and bow down:
let us kneel before the L

ord

our maker.

Come unto me, all ye that labour and are heavy laden, and I will give you rest.

Arise, shine; for thy light is come,
and the glory of the L

ord

is risen upon thee.

And heal the sick that are therein, and say unto them, The kingdom of God is come nigh unto you.

That I may come unto you with joy by the will of God, and may with you be refreshed.

Beware of false prophets, which come to you in sheep's clothing, but inwardly they are ravening wolves.

For the Son of man is come to seek and to save that which was lost.

Watch therefore: for ye know not what hour your Lord doth come.

And it shall come to pass, that whosoever shall call on the name of the Lord shall be saved.

But Jesus said, Suffer little children, and forbid them not, to come unto me: for of such is the kingdom of heaven.

I am Alpha and Omega, the beginning and the ending, saith the Lord, which is, and which was, and which is to come, the Almighty.

In the last day, that great day of the feast, Jesus stood and cried, saying, If any man thirst, let him come unto me, and drink.

I came forth from the Father, and am come into the world: again, I leave the world, and go to the Father.

The thief cometh not, but for to steal, and to kill, and to destroy: I am come that they might have life, and that they might have it more abundantly.

And he said to them all, If any man will come after me, let him deny himself, and take up his cross daily, and follow me.

Behold, I stand at the door, and knock: if any man hear my voice, and open the door, I will come in to him, and will sup with him, and he with me.

I came not to call the righteous, but sinners to repentance.

After this manner therefore pray ye: Our Father which art in heaven, Hallowed be thy name. Thy kingdom come, Thy will be done in earth, as it is in heaven.

Jesus answered and said unto him, If a man love me, he will keep my words: and my Father will love him, and we will come unto him, and make our abode with him.

For bodily exercise profiteth little: but godliness is profitable unto all things, having promise of the life that now is, and of that which is to come.

Jesus said unto him, If thou wilt be perfect, go and sell that thou hast, and give to the poor, and thou shalt have treasure in heaven: and come and follow me.

Remember now thy Creator in the days of thy youth, while the evil days come not, nor the years draw nigh, when thou shalt say, I have no pleasure in them.
Read more...
And they said, Believe on the Lord Jesus Christ, and thou shalt be saved, and thy house.
Personal Bible reading plan
Create an account to configure your Bible reading plan and you will see your progress and the next chapter to read here!
Read more...