Bible Verses about 'Except'
«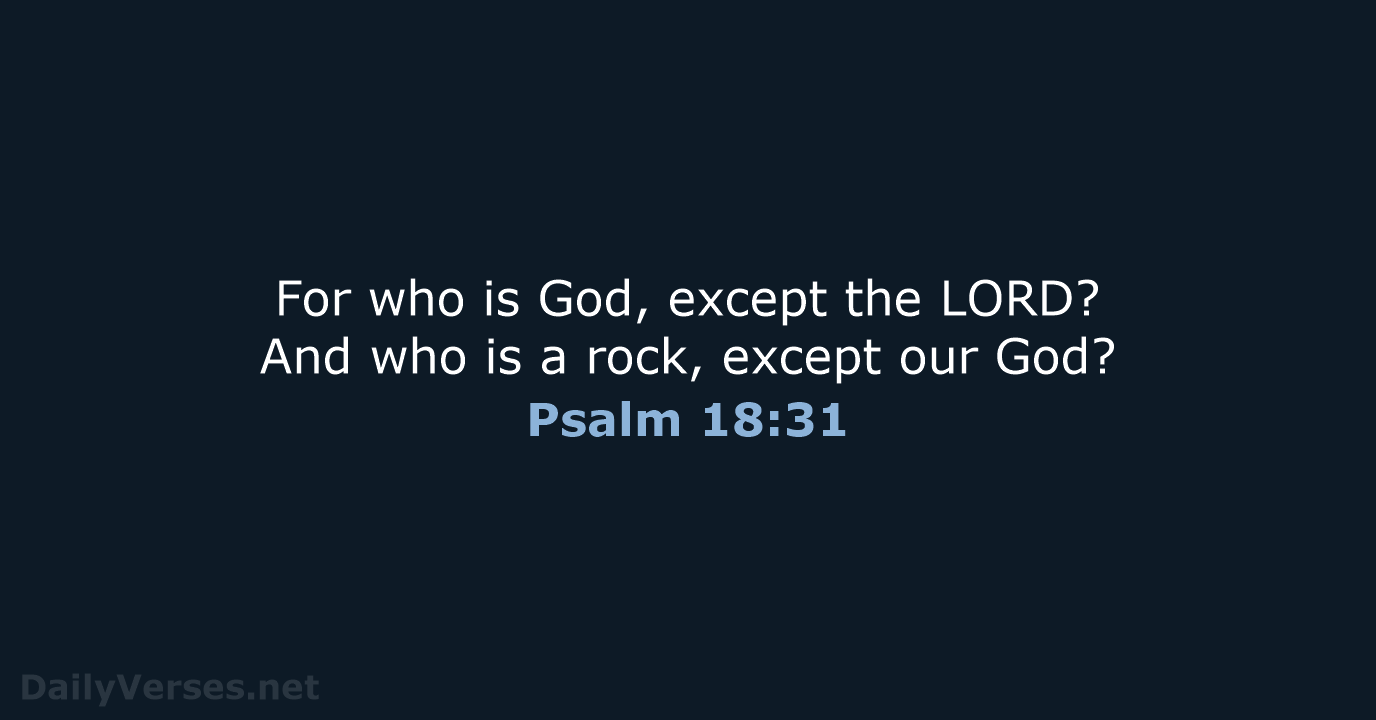 »
For who is God, except the L

ord

?
And who is a rock, except our God?
For who is God, except the L

ord

?
And who is a rock, except our God?

For what man knows the things of a man except the spirit of the man which is in him? Even so no one knows the things of God except the Spirit of God.

For I determined not to know anything among you except Jesus Christ and Him crucified.

Jesus said to him, "I am the way, the truth, and the life. No one comes to the Father except through Me."

Owe no one anything except to love one another, for he who loves another has fulfilled the law.

But God forbid that I should boast except in the cross of our Lord Jesus Christ, by whom the world has been crucified to me, and I to the world.

When goods increase,
They increase who eat them;
So what profit have the owners
Except to see them with their eyes?

Let every soul be subject to the governing authorities. For there is no authority except from God, and the authorities that exist are appointed by God.

Do not deprive one another except with consent for a time, that you may give yourselves to fasting and prayer; and come together again so that Satan does not tempt you because of your lack of self-control.

What shall we say then? Is the law sin? Certainly not! On the contrary, I would not have known sin except through the law. For I would not have known covetousness unless the law had said, "You shall not covet."
The thief does not come except to steal, and to kill, and to destroy. I have come that they may have life, and that they may have it more abundantly.

He has made everything beautiful in its time. Also He has put eternity in their hearts, except that no one can find out the work that God does from beginning to end.

No temptation has overtaken you except such as is common to man; but God is faithful, who will not allow you to be tempted beyond what you are able, but with the temptation will also make the way of escape, that you may be able to bear it.
Unless the L

ord

builds the house,
They labor in vain who build it;
Unless the L

ord

guards the city,
The watchman stays awake in vain.

I tell you, no; but unless you repent you will all likewise perish.

All things were made through Him, and without Him nothing was made that was made.

You are the salt of the earth; but if the salt loses its flavor, how shall it be seasoned? It is then good for nothing but to be thrown out and trampled underfoot by men.

Who is he who overcomes the world, but he who believes that Jesus is the Son of God?

Jesus answered and said to him, "Most assuredly, I say to you, unless one is born again, he cannot see the kingdom of God."

Yet I am the L

ord

your God
Ever since the land of Egypt,
And you shall know no God but Me;
For there is no savior besides Me.
Therefore I say to you, every sin and blasphemy will be forgiven men, but the blasphemy against the Spirit will not be forgiven men.

Jesus answered, "Most assuredly, I say to you, unless one is born of water and the Spirit, he cannot enter the kingdom of God."

Now it happened that He went through the grainfields on the Sabbath; and as they went His disciples began to pluck the heads of grain. And the Pharisees said to Him, "Look, why do they do what is not lawful on the Sabbath?"
But He said to them, "Have you never read what David did when he was in need and hungry, he and those with him: how he went into the house of God in the days of Abiathar the high priest, and ate the showbread, which is not lawful to eat except for the priests, and also gave some to those who were with him?"
And He said to them, "The Sabbath was made for man, and not man for the Sabbath. Therefore the Son of Man is also Lord of the Sabbath."
But you, when you fast, anoint your head and wash your face, so that you do not appear to men to be fasting, but to your Father who is in the secret place; and your Father who sees in secret will reward you openly.
Preach the word! Be ready in season and out of season. Convince, rebuke, exhort, with all longsuffering and teaching.
Personal Bible reading plan
Create an account to configure your Bible reading plan and you will see your progress and the next chapter to read here!
Read more...