Bible Verses about 'Look'
«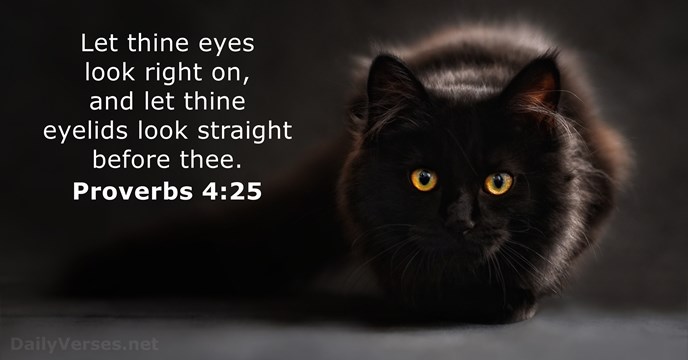 »
Let thine eyes look right on,
and let thine eyelids look straight before thee.
Therefore I will look unto the L

ord

;
I will wait for the God of my salvation:
my God will hear me.

Look to yourselves, that we lose not those things which we have wrought, but that we receive a full reward.

My voice shalt thou hear in the morning, O L

ord

;
in the morning will I direct my prayer unto thee, and will look up.
But the L

ord

said unto Samuel, Look not on his countenance, or on the height of his stature; because I have refused him: for the L

ord

seeth not as man seeth; for man looketh on the outward appearance, but the L

ord

looketh on the heart.

For our conversation is in heaven; from whence also we look for the Saviour, the Lord Jesus Christ.

And it shall be unto you for a fringe, that ye may look upon it, and remember all the commandments of the L

ord

, and do them; and that ye seek not after your own heart and your own eyes, after which ye use to go a whoring.

While we look not at the things which are seen, but at the things which are not seen: for the things which are seen are temporal; but the things which are not seen are eternal.

I made a covenant with mine eyes;
why then should I think upon a maid?

So Christ was once offered to bear the sins of many; and unto them that look for him shall he appear the second time without sin unto salvation.

Behold the fowls of the air: for they sow not, neither do they reap, nor gather into barns; yet your heavenly Father feedeth them. Are ye not much better than they?

And why beholdest thou the mote that is in thy brother's eye, but considerest not the beam that is in thine own eye?

Seek the L

ord

, and his strength:
seek his face evermore.
Seek the L

ord

and his strength,
seek his face continually.

Moreover when ye fast, be not, as the hypocrites, of a sad countenance: for they disfigure their faces, that they may appear unto men to fast. Verily I say unto you, They have their reward.

I had fainted, unless I had believed
to see the goodness of the L

ord


in the land of the living.
Thus saith the L

ord

,
Stand ye in the ways, and see,
and ask for the old paths,
where is the good way, and walk therein,
and ye shall find rest for your souls.
But they said, We will not walk therein.

And, behold, I come quickly; and my reward is with me, to give every man according as his work shall be.

See then that ye walk circumspectly, not as fools, but as wise, Redeeming the time, because the days are evil.

Return, thou backsliding Israel, saith the L

ord

;
and I will not cause mine anger to fall upon you:
for I am merciful, saith the L

ord

,
and I will not keep anger for ever.

Let no man despise thy youth; but be thou an example of the believers, in word, in conversation, in charity, in spirit, in faith, in purity.

Behold, he cometh with clouds; and every eye shall see him, and they also which pierced him: and all kindreds of the earth shall wail because of him. Even so, Amen.

Pure religion and undefiled before God and the Father is this, To visit the fatherless and widows in their affliction, and to keep himself unspotted from the world.

And it came to pass, that he went through the corn fields on the sabbath day; and his disciples began, as they went, to pluck the ears of corn. And the Pharisees said unto him, Behold, why do they on the sabbath day that which is not lawful? And he said unto them, Have ye never read what David did, when he had need, and was an hungred, he, and they that were with him? How he went into the house of God in the days of Abiathar the high priest, and did eat the shewbread, which is not lawful to eat but for the priests, and gave also to them which were with him? And he said unto them, The sabbath was made for man, and not man for the sabbath: Therefore the Son of man is Lord also of the sabbath.

And I heard a great voice out of heaven saying, Behold, the tabernacle of God is with men, and he will dwell with them, and they shall be his people, and God himself shall be with them, and be their God. And God shall wipe away all tears from their eyes; and there shall be no more death, neither sorrow, nor crying, neither shall there be any more pain: for the former things are passed away.
Sing unto God, sing praises to his name: extol him that rideth upon the heavens by his name Jah, and rejoice before him. A father of the fatherless, and a judge of the widows, is God in his holy habitation.
Personal Bible reading plan
Create an account to configure your Bible reading plan and you will see your progress and the next chapter to read here!
Read more...