Bible Verses about 'Upright'
«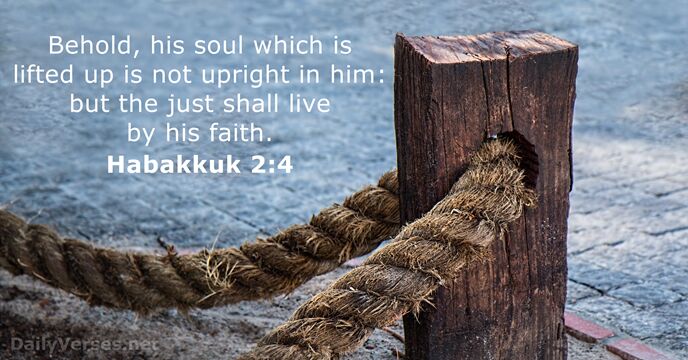 »
Behold, his soul which is lifted up is not upright in him:
but the just shall live by his faith.
The integrity of the upright shall guide them:
but the perverseness of transgressors shall destroy them.
He layeth up sound wisdom for the righteous:
he is a buckler to them that walk uprightly.
Good and upright is the L

ord

:
therefore will he teach sinners in the way.
The meek will he guide in judgment:
and the meek will he teach his way.
I will praise thee with uprightness of heart,
when I shall have learned thy righteous judgments.
The way of the L

ord

is strength to the upright:
but destruction shall be to the workers of iniquity.
Envy thou not the oppressor,
and choose none of his ways.
For the froward is abomination to the L

ord

:
but his secret is with the righteous.
Teach me to do thy will;
for thou art my God:
thy spirit is good;
lead me into the land of uprightness.
For the word of the L

ord

is right;
and all his works are done in truth.

For the customs of the people are vain: for one cutteth a tree out of the forest, the work of the hands of the workman, with the axe. They deck it with silver and with gold; they fasten it with nails and with hammers, that it move not. They are upright as the palm tree, but speak not: they must needs be borne, because they cannot go. Be not afraid of them; for they cannot do evil, neither also is it in them to do good.

He that walketh uprightly walketh surely:
but he that perverteth his ways shall be known.

For the grace of God that bringeth salvation hath appeared to all men, Teaching us that, denying ungodliness and worldly lusts, we should live soberly, righteously, and godly, in this present world.

He that walketh uprightly,
and worketh righteousness,
and speaketh the truth in his heart.
He that backbiteth not with his tongue,
nor doeth evil to his neighbour,
nor taketh up a reproach against his neighbour.
I have taught thee in the way of wisdom;
I have led thee in right paths.
No man hath seen God at any time. If we love one another, God dwelleth in us, and his love is perfected in us.
Personal Bible reading plan
Create an account to configure your Bible reading plan and you will see your progress and the next chapter to read here!
Read more...