Bible Verses about 'Better'
«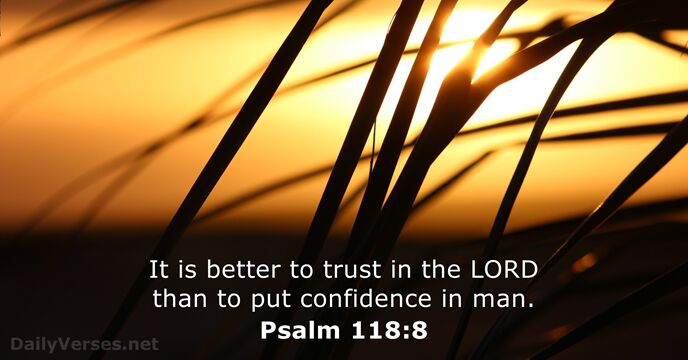 »
It is better to trust in the L

ord

than to put confidence in man.
É melhor confiar no S

enhor

do que confiar no homem.

Better is a little with righteousness than great revenues without right.

Melhor é o pouco com justiça do que a abundância de colheita com injustiça.

The desire of a man is his kindness: and a poor man is better than a liar.

O desejo do homem é a sua beneficência; mas o pobre é melhor do que o mentiroso.

Two are better than one; because they have a good reward for their labour.

Melhor é serem dois do que um, porque têm melhor paga do seu trabalho.

But now hath he obtained a more excellent ministry, by how much also he is the mediator of a better covenant, which was established upon better promises.

Mas agora alcançou ele ministério tanto mais excelente, quanto é mediador de um melhor concerto, que está confirmado em melhores promessas.

Better is little with the fear of the L

ord

than great treasure and trouble therewith.
Melhor é o pouco com o temor do S

enhor

do que um grande tesouro onde há inquietação.

How much better is it to get wisdom than gold! and to get understanding rather to be chosen than silver!

Quanto melhor é adquirir a sabedoria do que o ouro! E quanto mais excelente, adquirir a prudência do que a prata!

He that is slow to anger is better than the mighty; and he that ruleth his spirit than he that taketh a city.

Melhor é o longânimo do que o valente, e o que governa o seu espírito do que o que toma uma cidade.

Say not thou, What is the cause that the former days were better than these? for thou dost not enquire wisely concerning this.

Nunca digas: Por que foram os dias passados melhores do que estes? Porque nunca com sabedoria isso perguntarias.

Because thy lovingkindness is better than life, my lips shall praise thee. Thus will I bless thee while I live: I will lift up my hands in thy name.

Porque a tua benignidade é melhor do que a vida; os meus lábios te louvarão. Assim, eu te bendirei enquanto viver; em teu nome levantarei as minhas mãos.

For a day in thy courts is better than a thousand. I had rather be a doorkeeper in the house of my God, than to dwell in the tents of wickedness.

Porque vale mais um dia nos teus átrios do que, em outra parte, mil. Preferiria estar à porta da Casa do meu Deus, a habitar nas tendas da impiedade.

A little that a righteous man hath is better than the riches of many wicked. For the arms of the wicked shall be broken: but the L

ord

upholdeth the righteous.
Vale mais o pouco que tem o justo do que as riquezas de muitos ímpios. Pois os braços dos ímpios se quebrarão, mas o S

enhor

sustém os justos.

For I am in a strait betwixt two, having a desire to depart, and to be with Christ; which is far better: Nevertheless to abide in the flesh is more needful for you.

Mas de ambos os lados estou em aperto, tendo desejo de partir e estar com Cristo, porque isto é ainda muito melhor. Mas julgo mais necessário, por amor de vós, ficar na carne.

Thine own friend, and thy father's friend, forsake not; neither go into thy brother's house in the day of thy calamity: for better is a neighbour that is near than a brother far off.

Não abandones o teu amigo, nem o amigo de teu pai, nem entres na casa de teu irmão no dia da tua adversidade; melhor é o vizinho perto do que o irmão longe.

Let nothing be done through strife or vainglory; but in lowliness of mind let each esteem other better than themselves.

Nada façais por contenda ou por vanglória, mas por humildade; cada um considere os outros superiores a si mesmo.

How much then is a man better than a sheep? Wherefore it is lawful to do well on the sabbath days.

Pois quanto mais vale um homem do que uma ovelha? É, por consequência, lícito fazer bem nos sábados.

Consider the ravens: for they neither sow nor reap; which neither have storehouse nor barn; and God feedeth them: how much more are ye better than the fowls?

Considerai os corvos, que nem semeiam, nem segam, nem têm despensa nem celeiro, e Deus os alimenta; quanto mais valeis vós do que as aves?

Behold the fowls of the air: for they sow not, neither do they reap, nor gather into barns; yet your heavenly Father feedeth them. Are ye not much better than they?

Olhai para as aves do céu, que não semeiam, nem segam, nem ajuntam em celeiros; e vosso Pai celestial as alimenta. Não tendes vós muito mais valor do que elas?

A good name is rather to be chosen than great riches, and loving favour rather than silver and gold.

Mais digno de ser escolhido é o bom nome do que as muitas riquezas; e a graça é melhor do que a riqueza e o ouro.

I know that there is no good in them, but for a man to rejoice, and to do good in his life. And also that every man should eat and drink, and enjoy the good of all his labour, it is the gift of God.

Já tenho conhecido que não há coisa melhor para eles do que se alegrarem e fazerem bem na sua vida; e também que todo homem coma e beba e goze do bem de todo o seu trabalho. Isso é um dom de Deus.

And if thy right eye offend thee, pluck it out, and cast it from thee: for it is profitable for thee that one of thy members should perish, and not that thy whole body should be cast into hell.

Portanto, se o teu olho direito te escandalizar, arranca-o e atira-o para longe de ti, pois te é melhor que se perca um dos teus membros do que todo o teu corpo seja lançado no inferno.

One man esteemeth one day above another: another esteemeth every day alike. Let every man be fully persuaded in his own mind.

Um faz diferença entre dia e dia, mas outro julga iguais todos os dias. Cada um esteja inteiramente seguro em seu próprio ânimo.

That the God of our Lord Jesus Christ, the Father of glory, may give unto you the spirit of wisdom and revelation in the knowledge of him.

Para que o Deus de nosso Senhor Jesus Cristo, o Pai da glória, vos dê em seu conhecimento o espírito de sabedoria e de revelação.
A prudent man foreseeth the evil, and hideth himself; but the simple pass on, and are punished.
Personal Bible reading plan
Create an account to configure your Bible reading plan and you will see your progress and the next chapter to read here!
Read more...