Bible Verses about 'Human'
«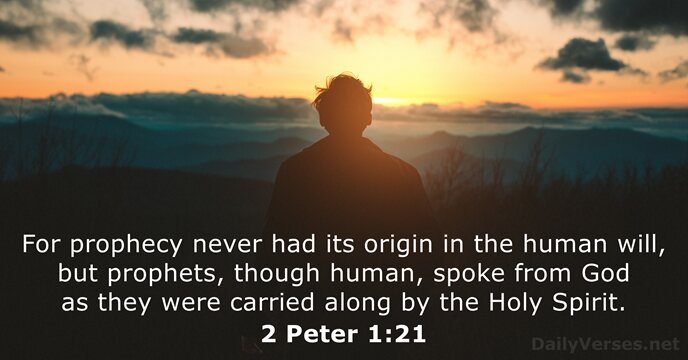 »
For prophecy never had its origin in the human will, but prophets, though human, spoke from God as they were carried along by the Holy Spirit.

What is mankind that you are mindful of them,
human beings that you care for them?
God is not human, that he should lie,
not a human being, that he should change his mind.
Does he speak and then not act?
Does he promise and not fulfill?
I, even I, am he who comforts you.
Who are you that you fear mere mortals,
human beings who are but grass.

For though we live in the world, we do not wage war as the world does.

Who, being in very nature God,
did not consider equality with God something to be used to his own advantage;
rather, he made himself nothing
by taking the very nature of a servant,
being made in human likeness.
And being found in appearance as a man,
he humbled himself
by becoming obedient to death—
even death on a cross!
However, as it is written:
"What no eye has seen,
what no ear has heard,
and what no human mind has conceived"—
the things God has prepared for those who love him.

For we know that if the earthly tent we live in is destroyed, we have a building from God, an eternal house in heaven, not built by human hands.

He has made everything beautiful in its time. He has also set eternity in the human heart; yet no one can fathom what God has done from beginning to end.

Am I now trying to win the approval of human beings, or of God? Or am I trying to please people? If I were still trying to please people, I would not be a servant of Christ.

For who knows a person's thoughts except their own spirit within them? In the same way no one knows the thoughts of God except the Spirit of God.

For since death came through a man, the resurrection of the dead comes also through a man.

Therefore no one will be declared righteous in God's sight by the works of the law; rather, through the law we become conscious of our sin.

Whatever you do, work at it with all your heart, as working for the Lord, not for human masters, since you know that you will receive an inheritance from the Lord as a reward. It is the Lord Christ you are serving.

In their hearts humans plan their course,
but the L

ord

establishes their steps.
Anxiety weighs down the heart,
but a kind word cheers it up.
As water reflects the face,
so one's life reflects the heart.

Flesh gives birth to flesh, but the Spirit gives birth to spirit.

How much more valuable is a person than a sheep! Therefore it is lawful to do good on the Sabbath.

Many are the plans in a person's heart,
but it is the L

ord

's purpose that prevails.

In the past God overlooked such ignorance, but now he commands all people everywhere to repent.

Then Peter said, "Ananias, how is it that Satan has so filled your heart that you have lied to the Holy Spirit and have kept for yourself some of the money you received for the land? Didn't it belong to you before it was sold? And after it was sold, wasn't the money at your disposal? What made you think of doing such a thing? You have not lied just to human beings but to God."

For there is one God and one mediator between God and mankind, the man Christ Jesus.

Just as a body, though one, has many parts, but all its many parts form one body, so it is with Christ.

So God created mankind in his own image,
in the image of God he created them;
male and female he created them.
Righteousness exalts a nation, but sin condemns any people.
Personal Bible reading plan
Create an account to configure your Bible reading plan and you will see your progress and the next chapter to read here!
Read more...