Bible Verses about 'Long'
«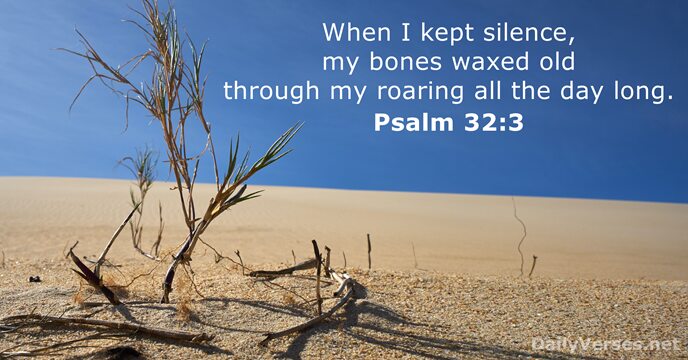 »
When I kept silence, my bones waxed old
through my roaring all the day long.
He coveteth greedily all the day long:
but the righteous giveth and spareth not.
Honour thy father and thy mother: that thy days may be long upon the land which the L

ord

thy God giveth thee.
I love the L

ord

, because he hath heard
my voice and my supplications.
Because he hath inclined his ear unto me,
therefore will I call upon him as long as I live.

For I long to see you, that I may impart unto you some spiritual gift, to the end ye may be established; That is, that I may be comforted together with you by the mutual faith both of you and me.

My son, forget not my law;
but let thine heart keep my commandments:
For length of days, and long life,
and peace, shall they add to thee.

Preach the word; be instant in season, out of season; reprove, rebuke, exhort with all long suffering and doctrine.

With all lowliness and meekness, with longsuffering, forbearing one another in love.

Charity suffereth long, and is kind; charity envieth not; charity vaunteth not itself, is not puffed up, Doth not behave itself unseemly, seeketh not her own, is not easily provoked, thinketh no evil.

Put on therefore, as the elect of God, holy and beloved, bowels of mercies, kindness, humbleness of mind, meekness, longsuffering.

Lead me in thy truth, and teach me:
for thou art the God of my salvation;
on thee do I wait all the day.

But the fruit of the Spirit is love, joy, peace, longsuffering, gentleness, goodness, faith, Meekness, temperance: against such there is no law.

For he satisfieth the longing soul,
and filleth the hungry soul with goodness.

The Lord is not slack concerning his promise, as some men count slackness; but is longsuffering to us-ward, not willing that any should perish, but that all should come to repentance.

Howbeit for this cause I obtained mercy, that in me first Jesus Christ might shew forth all longsuffering, for a pattern to them which should hereafter believe on him to life everlasting.

Because thy lovingkindness is better than life,
my lips shall praise thee.
Thus will I bless thee while I live:
I will lift up my hands in thy name.
Let my mouth be filled with thy praise
and with thy honour all the day.
O God, thou art my God;
early will I seek thee:
my soul thirsteth for thee,
my flesh longeth for thee
in a dry and thirsty land,
where no water is.

As newborn babes, desire the sincere milk of the word, that ye may grow thereby.

What shall we say then? Shall we continue in sin, that grace may abound? God forbid. How shall we, that are dead to sin, live any longer therein?

O Lord, thou art my God;
I will exalt thee, I will praise thy name;
for thou hast done wonderful things;
thy counsels of old
are faithfulness and truth.
Ye shall walk in all the ways which the L

ord

your God hath commanded you, that ye may live, and that it may be well with you, and that ye may prolong your days in the land which ye shall possess.
Thou shalt keep therefore his statutes, and his commandments, which I command thee this day, that it may go well with thee, and with thy children after thee, and that thou mayest prolong thy days upon the earth, which the L

ord

thy God giveth thee, for ever.

I know that there is no good in them, but for a man to rejoice, and to do good in his life. And also that every man should eat and drink, and enjoy the good of all his labour, it is the gift of God.

And he was teaching in one of the synagogues on the sabbath. And, behold, there was a woman which had a spirit of infirmity eighteen years, and was bowed together, and could in no wise lift up herself. And when Jesus saw her, he called her to him, and said unto her, Woman, thou art loosed from thine infirmity. And he laid his hands on her: and immediately she was made straight, and glorified God. And the ruler of the synagogue answered with indignation, because that Jesus had healed on the sabbath day, and said unto the people, There are six days in which men ought to work: in them therefore come and be healed, and not on the sabbath day. The Lord then answered him, and said, Thou hypocrite, doth not each one of you on the sabbath loose his ox or his ass from the stall, and lead him away to watering? And ought not this woman, being a daughter of Abraham, whom Satan hath bound, lo, these eighteen years, be loosed from this bond on the sabbath day? And when he had said these things, all his adversaries were ashamed: and all the people rejoiced for all the glorious things that were done by him.
Not unto us, O Lord, not unto us, but unto thy name give glory, for thy mercy, and for thy truth's sake.
Personal Bible reading plan
Create an account to configure your Bible reading plan and you will see your progress and the next chapter to read here!
Read more...