103 Bible Verses about Sin (5/5)
«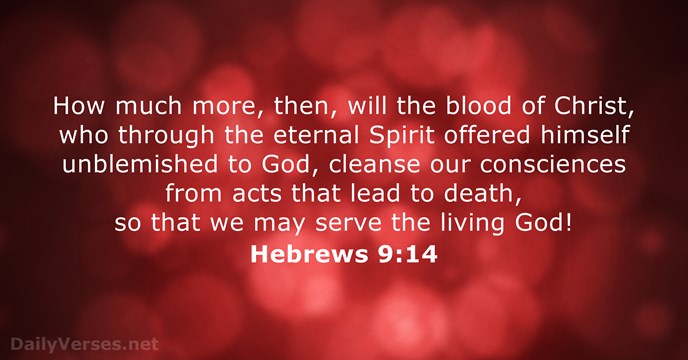 »
How much more, then, will the blood of Christ, who through the eternal Spirit offered himself unblemished to God, cleanse our consciences from acts that lead to death, so that we may serve the living God!
You have heard that it was said, 'You shall not commit adultery.' But I tell you that anyone who looks at a woman lustfully has already committed adultery with her in his heart.
Then the eyes of both of them were opened, and they realized they were naked; so they sewed fig leaves together and made coverings for themselves.
Receive the Daily Bible Verse: