Bible Verses about 'Then'
«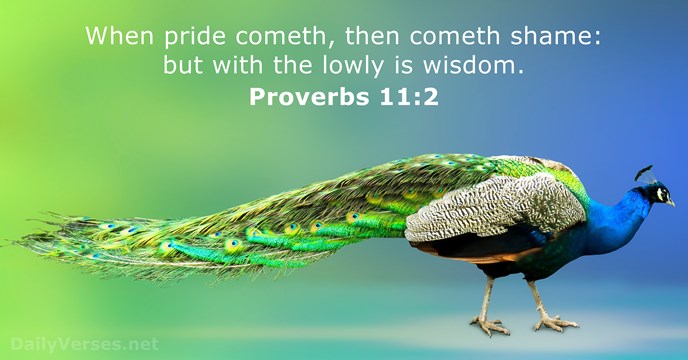 »
Then said Jesus unto them, Yet a little while am I with you, and then I go unto him that sent me.

When pride cometh, then cometh shame:
but with the lowly is wisdom.

What shall we then say to these things? If God be for us, who can be against us?

So then they that are in the flesh cannot please God.

Then shalt thou understand righteousness, and judgment,
and equity; yea, every good path.
I made a covenant with mine eyes;
why then should I think upon a maid?

What then? shall we sin, because we are not under the law, but under grace? God forbid.

Then shall ye call upon me, and ye shall go and pray unto me, and I will hearken unto you.

So then faith cometh by hearing, and hearing by the word of God.

If I then, your Lord and Master, have washed your feet; ye also ought to wash one another's feet.

See then that ye walk circumspectly, not as fools, but as wise, Redeeming the time, because the days are evil.

Then said Jesus to those Jews which believed on him, If ye continue in my word, then are ye my disciples indeed; And ye shall know the truth, and the truth shall make you free.

This book of the law shall not depart out of thy mouth; but thou shalt meditate therein day and night, that thou mayest observe to do according to all that is written therein: for then thou shalt make thy way prosperous, and then thou shalt have good success.

This I say then, Walk in the Spirit, and ye shall not fulfil the lust of the flesh.

I do not frustrate the grace of God: for if righteousness come by the law, then Christ is dead in vain.

So then after the Lord had spoken unto them, he was received up into heaven, and sat on the right hand of God.

Therefore I take pleasure in infirmities, in reproaches, in necessities, in persecutions, in distresses for Christ's sake: for when I am weak, then am I strong.

What shall we say then? Shall we continue in sin, that grace may abound? God forbid. How shall we, that are dead to sin, live any longer therein?

But if we hope for that we see not, then do we with patience wait for it.

How much then is a man better than a sheep? Wherefore it is lawful to do well on the sabbath days.

If ye then, being evil, know how to give good gifts unto your children: how much more shall your heavenly Father give the Holy Spirit to them that ask him?

But the wisdom that is from above is first pure, then peaceable, gentle, and easy to be intreated, full of mercy and good fruits, without partiality, and without hypocrisy.

What and if ye shall see the Son of man ascend up where he was before?

What shall we say then? Is the law sin? God forbid. Nay, I had not known sin, but by the law: for I had not known lust, except the law had said, Thou shalt not covet.

Then they that gladly received his word were baptized: and the same day there were added unto them about three thousand souls.
Not unto us, O Lord, not unto us, but unto thy name give glory, for thy mercy, and for thy truth's sake.
Personal Bible reading plan
Create an account to configure your Bible reading plan and you will see your progress and the next chapter to read here!
Read more...