Bible Verses about 'They'
«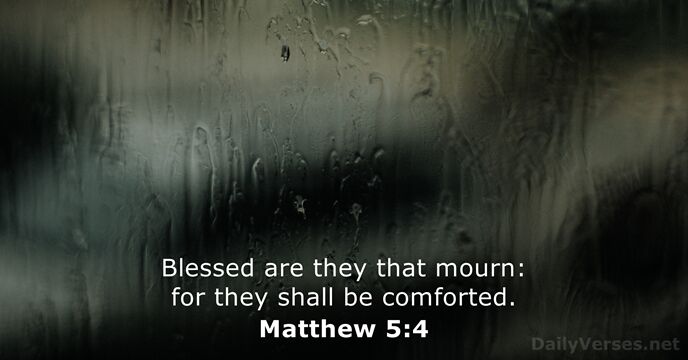 »
Blessed are they that mourn: for they shall be comforted.

Bem-aventurados os que choram, porque eles serão consolados.

But they that wait upon the L

ord

shall renew their strength; they shall mount up with wings as eagles; they shall run, and not be weary; and they shall walk, and not faint.
Mas os que esperam no S

enhor

renovarão as suas forças e subirão com asas como águias; correrão e não se cansarão; caminharão e não se fatigarão.

And when they had prayed, the place was shaken where they were assembled together; and they were all filled with the Holy Ghost, and they spake the word of God with boldness.

E, tendo eles orado, moveu-se o lugar em que estavam reunidos; e todos foram cheios do Espírito Santo e anunciavam com ousadia a palavra de Deus.

And the eyes of them both were opened, and they knew that they were naked; and they sewed fig leaves together, and made themselves aprons.

Então, foram abertos os olhos de ambos, e conheceram que estavam nus; e coseram folhas de figueira, e fizeram para si aventais.

And when they had fasted and prayed, and laid their hands on them, they sent them away.

Então, jejuando, e orando, e pondo sobre eles as mãos, os despediram.
Come now, and let us reason together, saith the L

ord

: though your sins be as scarlet, they shall be as white as snow; though they be red like crimson, they shall be as wool.
Vinde, então, e argui-me, diz o S

enhor

; ainda que os vossos pecados sejam como a escarlata, eles se tornarão brancos como a neve; ainda que sejam vermelhos como o carmesim, se tornarão como a branca lã.

And they stripped him, and put on him a scarlet robe. And when they had platted a crown of thorns, they put it upon his head, and a reed in his right hand: and they bowed the knee before him, and mocked him, saying, Hail, King of the Jews!

E, despindo-o, o cobriram com uma capa escarlate. E, tecendo uma coroa de espinhos, puseram-lha na cabeça e, em sua mão direita, uma cana; e, ajoelhando diante dele, o escarneciam, dizendo: Salve, Rei dos judeus!

Blessed are the pure in heart: for they shall see God.

Bem-aventurados os limpos de coração, porque eles verão a Deus.

Blessed are they which do hunger and thirst after righteousness: for they shall be filled.

Bem-aventurados os que têm fome e sede de justiça, porque eles serão fartos.

For the customs of the people are vain: for one cutteth a tree out of the forest, the work of the hands of the workman, with the axe. They deck it with silver and with gold; they fasten it with nails and with hammers, that it move not. They are upright as the palm tree, but speak not: they must needs be borne, because they cannot go. Be not afraid of them; for they cannot do evil, neither also is it in them to do good.

Porque os costumes dos povos são vaidade; pois cortam do bosque um madeiro, obra das mãos do artífice, com machado. Com prata e com ouro o enfeitam, com pregos e com martelos o firmam, para que não se mova. São como a palmeira, obra torneada, mas não podem falar; necessitam de quem os leve, porquanto não podem andar; não tenhais receio deles, pois não podem fazer mal, nem tampouco têm poder de fazer bem.

Behold the fowls of the air: for they sow not, neither do they reap, nor gather into barns; yet your heavenly Father feedeth them. Are ye not much better than they?

Olhai para as aves do céu, que não semeiam, nem segam, nem ajuntam em celeiros; e vosso Pai celestial as alimenta. Não tendes vós muito mais valor do que elas?

But when ye pray, use not vain repetitions, as the heathen do: for they think that they shall be heard for their much speaking.

E, orando, não useis de vãs repetições, como os gentios, que pensam que, por muito falarem, serão ouvidos.

Moreover when ye fast, be not, as the hypocrites, of a sad countenance: for they disfigure their faces, that they may appear unto men to fast. Verily I say unto you, They have their reward.

E, quando jejuardes, não vos mostreis contristados como os hipócritas, porque desfiguram o rosto, para que aos homens pareça que jejuam. Em verdade vos digo que já receberam o seu galardão.

When they heard this, they were baptized in the name of the Lord Jesus. And when Paul had laid his hands upon them, the Holy Ghost came on them; and they spake with tongues, and prophesied.

E os que ouviram foram batizados em nome do Senhor Jesus. E, impondo-lhes Paulo as mãos, veio sobre eles o Espírito Santo; e falavam línguas e profetizavam.

But when they saw him walking upon the sea, they supposed it had been a spirit, and cried out: For they all saw him, and were troubled. And immediately he talked with them, and saith unto them, Be of good cheer: it is I; be not afraid.

Mas, quando eles o viram andar sobre o mar, pensaram que era um fantasma e deram grandes gritos. Porque todos o viram e perturbaram-se; mas logo falou com eles e disse-lhes: Tende bom ânimo, sou eu; não temais.

Blessed are the peacemakers: for they shall be called the children of God.

Bem-aventurados os pacificadores, porque eles serão chamados filhos de Deus.

The thief cometh not, but for to steal, and to kill, and to destroy: I am come that they might have life, and that they might have it more abundantly.

O ladrão não vem senão a roubar, a matar e a destruir; eu vim para que tenham vida e a tenham com abundância.

Two are better than one; because they have a good reward for their labour.

Melhor é serem dois do que um, porque têm melhor paga do seu trabalho.

And they said, Believe on the Lord Jesus Christ, and thou shalt be saved, and thy house.

E eles disseram: Crê no Senhor Jesus Cristo e serás salvo, tu e a tua casa.

Thy testimonies have I taken as an heritage for ever: for they are the rejoicing of my heart.

Os teus testemunhos tenho eu tomado por herança para sempre, pois são o gozo do meu coração.

Without counsel purposes are disappointed: but in the multitude of counsellors they are established.

Onde não há conselho os projetos saem vãos, mas, com a multidão de conselheiros, se confirmarão.

And when the day of Pentecost was fully come, they were all with one accord in one place. And suddenly there came a sound from heaven as of a rushing mighty wind, and it filled all the house where they were sitting.

Cumprindo-se o dia de Pentecostes, estavam todos reunidos no mesmo lugar; e, de repente, veio do céu um som, como de um vento veemente e impetuoso, e encheu toda a casa em que estavam assentados.

And this is life eternal, that they might know thee the only true God, and Jesus Christ, whom thou hast sent.

E a vida eterna é esta: que conheçam a ti só por único Deus verdadeiro e a Jesus Cristo, a quem enviaste.

And daily in the temple, and in every house, they ceased not to teach and preach Jesus Christ.

E todos os dias, no templo e nas casas, não cessavam de ensinar e de anunciar a Jesus Cristo.

But when Jesus heard that, he said unto them, They that be whole need not a physician, but they that are sick.

Jesus, porém, ouvindo, disse-lhes: Não necessitam de médico os sãos, mas sim, os doentes.
Beware of false prophets, which come to you in sheep's clothing, but inwardly they are ravening wolves.
Personal Bible reading plan
Create an account to configure your Bible reading plan and you will see your progress and the next chapter to read here!
Read more...