Bible Verses about 'Themselves'
«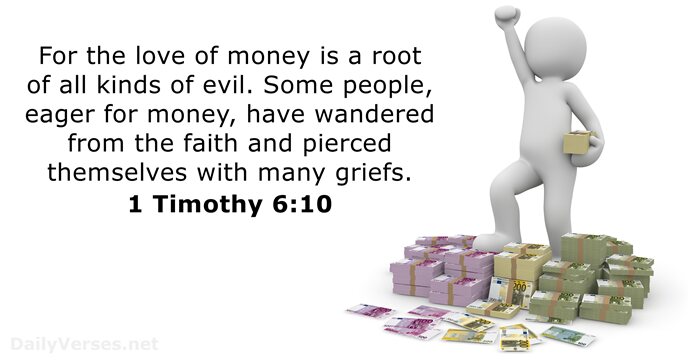 »
Then the eyes of both of them were opened, and they realized they were naked; so they sewed fig leaves together and made coverings for themselves.

For the love of money is a root of all kinds of evil. Some people, eager for money, have wandered from the faith and pierced themselves with many griefs.

They devoted themselves to the apostles' teaching and to fellowship, to the breaking of bread and to prayer.

Speak up for those who cannot speak for themselves,
for the rights of all who are destitute.

If my people, who are called by my name, will humble themselves and pray and seek my face and turn from their wicked ways, then I will hear from heaven, and I will forgive their sin and will heal their land.

Though one may be overpowered,
two can defend themselves.
A cord of three strands is not quickly broken.

I also want the women to dress modestly, with decency and propriety, adorning themselves, not with elaborate hairstyles or gold or pearls or expensive clothes, but with good deeds, appropriate for women who profess to worship God.

For Christ's love compels us, because we are convinced that one died for all, and therefore all died. And he died for all, that those who live should no longer live for themselves but for him who died for them and was raised again.

Then he said to them all: "Whoever wants to be my disciple must deny themselves and take up their cross daily and follow me."

Then he called the crowd to him along with his disciples and said: "Whoever wants to be my disciple must deny themselves and take up their cross and follow me."

Cast but a glance at riches, and they are gone,
for they will surely sprout wings
and fly off to the sky like an eagle.

Dear friends, now we are children of God, and what we will be has not yet been made known. But we know that when Christ appears, we shall be like him, for we shall see him as he is. All who have this hope in him purify themselves, just as he is pure.

Many will be purified, made spotless and refined, but the wicked will continue to be wicked. None of the wicked will understand, but those who are wise will understand.

Do nothing out of selfish ambition or vain conceit. Rather, in humility value others above yourselves.

They all joined together constantly in prayer, along with the women and Mary the mother of Jesus, and with his brothers.

Or do you not know that wrongdoers will not inherit the kingdom of God? Do not be deceived: Neither the sexually immoral nor idolaters nor adulterers nor men who have sex with men nor thieves nor the greedy nor drunkards nor slanderers nor swindlers will inherit the kingdom of God.

For the practices of the peoples are worthless;
they cut a tree out of the forest,
and a craftsman shapes it with his chisel.
They adorn it with silver and gold;
they fasten it with hammer and nails
so it will not totter.
Like a scarecrow in a cucumber field,
their idols cannot speak;
they must be carried
because they cannot walk.
Do not fear them;
they can do no harm
nor can they do any good.
The Lord loves righteousness and justice; the earth is full of his unfailing love.
Personal Bible reading plan
Create an account to configure your Bible reading plan and you will see your progress and the next chapter to read here!
Read more...