Bible Verses about 'How'
«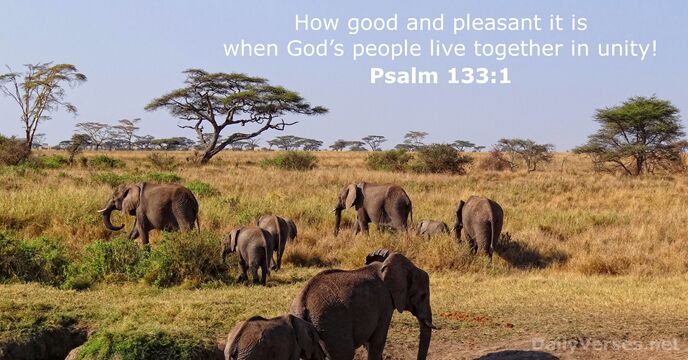 »
How good and pleasant it is
when God's people live together in unity!

If you then, though you are evil, know how to give good gifts to your children, how much more will your Father in heaven give the Holy Spirit to those who ask him!

A person finds joy in giving an apt reply—
and how good is a timely word!
How much better to get wisdom than gold,
to get insight rather than silver!
How can a young person stay on the path of purity?
By living according to your word.

How much more valuable is a person than a sheep! Therefore it is lawful to do good on the Sabbath.

Oh, the depth of the riches of the wisdom and knowledge of God!
How unsearchable his judgments,
and his paths beyond tracing out!

He who did not spare his own Son, but gave him up for us all—how will he not also, along with him, graciously give us all things?

If this is so, then the Lord knows how to rescue the godly from trials and to hold the unrighteous for punishment on the day of judgment.

If anyone has material possessions and sees a brother or sister in need but has no pity on them, how can the love of God be in that person?

What shall we say, then? Shall we go on sinning so that grace may increase? By no means! We are those who have died to sin; how can we live in it any longer?

Consider the ravens: They do not sow or reap, they have no storeroom or barn; yet God feeds them. And how much more valuable you are than birds!

How abundant are the good things
that you have stored up for those who fear you,
that you bestow in the sight of all,
on those who take refuge in you.

This is how we know that we live in him and he in us: He has given us of his Spirit.

Eloquent lips are unsuited to a godless fool—
how much worse lying lips to a ruler!

I know what it is to be in need, and I know what it is to have plenty. I have learned the secret of being content in any and every situation, whether well fed or hungry, whether living in plenty or in want.

How beautiful on the mountains
are the feet of those who bring good news,
who proclaim peace,
who bring good tidings,
who proclaim salvation,
who say to Zion,
"Your God reigns!"

Be wise in the way you act toward outsiders; make the most of every opportunity. Let your conversation be always full of grace, seasoned with salt, so that you may know how to answer everyone.

How much more, then, will the blood of Christ, who through the eternal Spirit offered himself unblemished to God, cleanse our consciences from acts that lead to death, so that we may serve the living God!

Be very careful, then, how you live—not as unwise but as wise, making the most of every opportunity, because the days are evil.

As you do not know the path of the wind,
or how the body is formed in a mother's womb,
so you cannot understand the work of God,
the Maker of all things.

He is not here; he has risen! Remember how he told you, while he was still with you in Galilee: 'The Son of Man must be delivered over to the hands of sinners, be crucified and on the third day be raised again.'

Then Peter came to Jesus and asked, "Lord, how many times shall I forgive my brother or sister who sins against me? Up to seven times?" Jesus answered, "I tell you, not seven times, but seventy-seven times."

You are the salt of the earth. But if the salt loses its saltiness, how can it be made salty again? It is no longer good for anything, except to be thrown out and trampled underfoot.

This is how God showed his love among us: He sent his one and only Son into the world that we might live through him.
For where your treasure is, there your heart will be also.
Personal Bible reading plan
Create an account to configure your Bible reading plan and you will see your progress and the next chapter to read here!
Read more...