Bible Verses about 'How'
«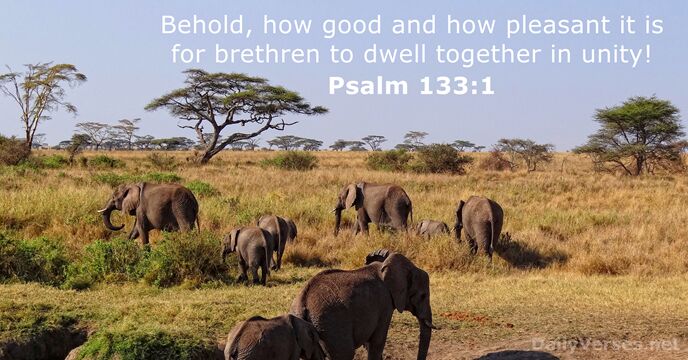 »
Behold, how good and how pleasant it is
for brethren to dwell together in unity!

If ye then, being evil, know how to give good gifts unto your children: how much more shall your heavenly Father give the Holy Spirit to them that ask him?

A man hath joy by the answer of his mouth:
and a word spoken in due season, how good is it!

I know both how to be abased, and I know how to abound: every where and in all things I am instructed both to be full and to be hungry, both to abound and to suffer need.

How much then is a man better than a sheep? Wherefore it is lawful to do well on the sabbath days.

How much better is it to get wisdom than gold!
and to get understanding rather to be chosen than silver!

O the depth of the riches both of the wisdom and knowledge of God! how unsearchable are his judgments, and his ways past finding out!

He that spared not his own Son, but delivered him up for us all, how shall he not with him also freely give us all things?

The Lord knoweth how to deliver the godly out of temptations, and to reserve the unjust unto the day of judgment to be punished.

What shall we say then? Shall we continue in sin, that grace may abound? God forbid. How shall we, that are dead to sin, live any longer therein?

But whoso hath this world's good, and seeth his brother have need, and shutteth up his bowels of compassion from him, how dwelleth the love of God in him?

And how I kept back nothing that was profitable unto you, but have shewed you, and have taught you publicly, and from house to house.

Consider the ravens: for they neither sow nor reap; which neither have storehouse nor barn; and God feedeth them: how much more are ye better than the fowls?

Oh how great is thy goodness,
which thou hast laid up for them that fear thee;
which thou hast wrought for them that trust in thee
before the sons of men!

How much more shall the blood of Christ, who through the eternal Spirit offered himself without spot to God, purge your conscience from dead works to serve the living God?

Wherewithal shall a young man cleanse his way?
by taking heed thereto according to thy word.

Walk in wisdom toward them that are without, redeeming the time. Let your speech be always with grace, seasoned with salt, that ye may know how ye ought to answer every man.

How beautiful upon the mountains
are the feet of him that bringeth good tidings,
that publisheth peace;
that bringeth good tidings of good,
that publisheth salvation;
that saith unto Zion,
Thy God reigneth!

He is not here, but is risen: remember how he spake unto you when he was yet in Galilee, Saying, The Son of man must be delivered into the hands of sinful men, and be crucified, and the third day rise again.

Then came Peter to him, and said, Lord, how oft shall my brother sin against me, and I forgive him? till seven times? Jesus saith unto him, I say not unto thee, Until seven times: but, Until seventy times seven.

As thou knowest not what is the way of the spirit, nor how the bones do grow in the womb of her that is with child: even so thou knowest not the works of God who maketh all.

If a man say, I love God, and hateth his brother, he is a liar: for he that loveth not his brother whom he hath seen, how can he love God whom he hath not seen?

But now hath he obtained a more excellent ministry, by how much also he is the mediator of a better covenant, which was established upon better promises.

Ye are the salt of the earth: but if the salt have lost his savour, wherewith shall it be salted? it is thenceforth good for nothing, but to be cast out, and to be trodden under foot of men.

See then that ye walk circumspectly, not as fools, but as wise, Redeeming the time, because the days are evil.
For in Jesus Christ neither circumcision availeth any thing, nor uncircumcision; but faith which worketh by love.
Personal Bible reading plan
Create an account to configure your Bible reading plan and you will see your progress and the next chapter to read here!
Read more...