Bible Verses about 'Up'
«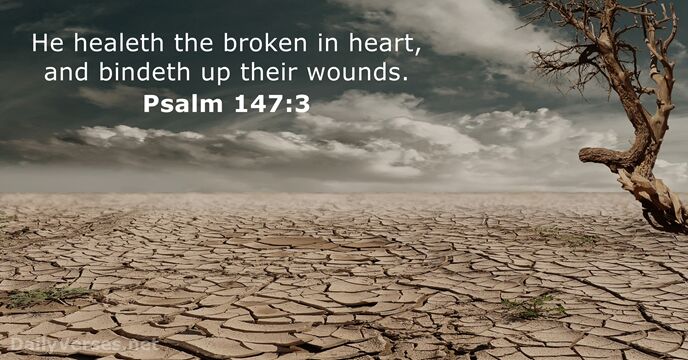 »
He healeth the broken in heart,
and bindeth up their wounds.
Hatred stirreth up strifes:
but love covereth all sins.

For if they fall, the one will lift up his fellow: but woe to him that is alone when he falleth; for he hath not another to help him up.

Arise, O L

ord

; O God, lift up thine hand:
forget not the humble.
A soft answer turneth away wrath:
but grievous words stir up anger.
When I said, My foot slippeth;
thy mercy, O L

ord

, held me up.

Humble yourselves in the sight of the Lord, and he shall lift you up.

And he led them out as far as to Bethany, and he lifted up his hands, and blessed them. And it came to pass, while he blessed them, he was parted from them, and carried up into heaven.

The L

ord

maketh poor, and maketh rich:
he bringeth low, and lifteth up.
He layeth up sound wisdom for the righteous:
he is a buckler to them that walk uprightly.

So then after the Lord had spoken unto them, he was received up into heaven, and sat on the right hand of God.

And when he had spoken these things, while they beheld, he was taken up; and a cloud received him out of their sight.

Train up a child in the way he should go:
and when he is old, he will not depart from it.

When Jesus therefore had received the vinegar, he said, It is finished: and he bowed his head, and gave up the ghost.

And, ye fathers, provoke not your children to wrath: but bring them up in the nurture and admonition of the Lord.

But thou, O L

ord

, art a shield for me;
my glory, and the lifter up of mine head.

And he said to them all, If any man will come after me, let him deny himself, and take up his cross daily, and follow me.

The vine is dried up, and the fig tree languisheth; the pomegranate tree, the palm tree also, and the apple tree, even all the trees of the field, are withered: because joy is withered away from the sons of men.

And while they looked stedfastly toward heaven as he went up, behold, two men stood by them in white apparel; Which also said, Ye men of Galilee, why stand ye gazing up into heaven? this same Jesus, which is taken up from you into heaven, shall so come in like manner as ye have seen him go into heaven.

But speaking the truth in love, may grow up into him in all things, which is the head, even Christ.

Behold, his soul which is lifted up is not upright in him:
but the just shall live by his faith.

Unto you first God, having raised up his Son Jesus, sent him to bless you, in turning away every one of you from his iniquities.

He that spared not his own Son, but delivered him up for us all, how shall he not with him also freely give us all things?

Lay not up for yourselves treasures upon earth, where moth and rust doth corrupt, and where thieves break through and steal: But lay up for yourselves treasures in heaven, where neither moth nor rust doth corrupt, and where thieves do not break through nor steal.

I will lift up mine eyes unto the hills,
from whence cometh my help.
My help cometh from the L

ord

,
which made heaven and earth.
We love him, because he first loved us.
Personal Bible reading plan
Create an account to configure your Bible reading plan and you will see your progress and the next chapter to read here!
Read more...